Sunrise was the victim of one of the best photobombs of the year this morning during a live cross to Windsor in the UK, while reporting on the latest royal baby news.
Edwina Bartholemew was live on Sunrise from Windsor, amid speculations of the arrival of the child of Prince Harry and Meghan Markle. During the broadcast, an unsuspecting car rolled past. If you've been getting tired of the royal baby news, you'll be glad to know this car carried your new hero.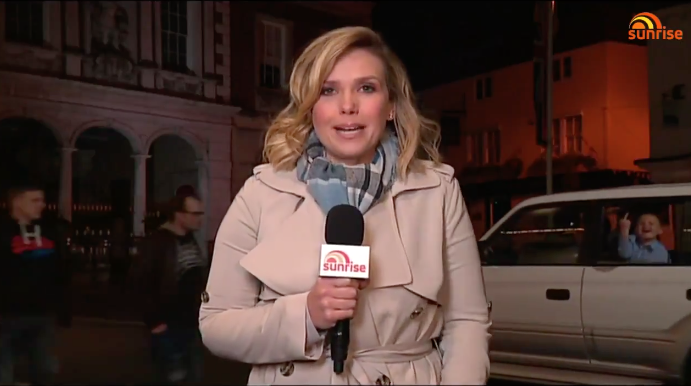 Emerging from the window of the SUV, this mad lad raised a finger to everything breakfast TV and royal baby. Or maybe it wasn't a political statement and he's just a rascal out roaming the streets of London looking for TV cameras to flip off.
Considering how slowly that car rolled up, you just know the driver was in on the act too, and if you needed any more proof, apparently they came around for a second pass at Edwina:
I'm sure you will be stoked to hear he looped back around for an F-you too.

— Edwina Bartholomew (@edwina_b) May 5, 2019