Just 6 months after his death, Robin Williams' family are locking horns over the Comedian/Actor's estate.
Is it reported that William's widow, Susan Schneider and his three children have attended court in a bid to sort out the terms of the trust agreement left by Williams.
Schneider, who was married to Williams for less than three years accuses his children from two previous marriages (Zachary, Zelda and Cody) of taking items from the home she shared with the Comedian/Actor in California without her permission.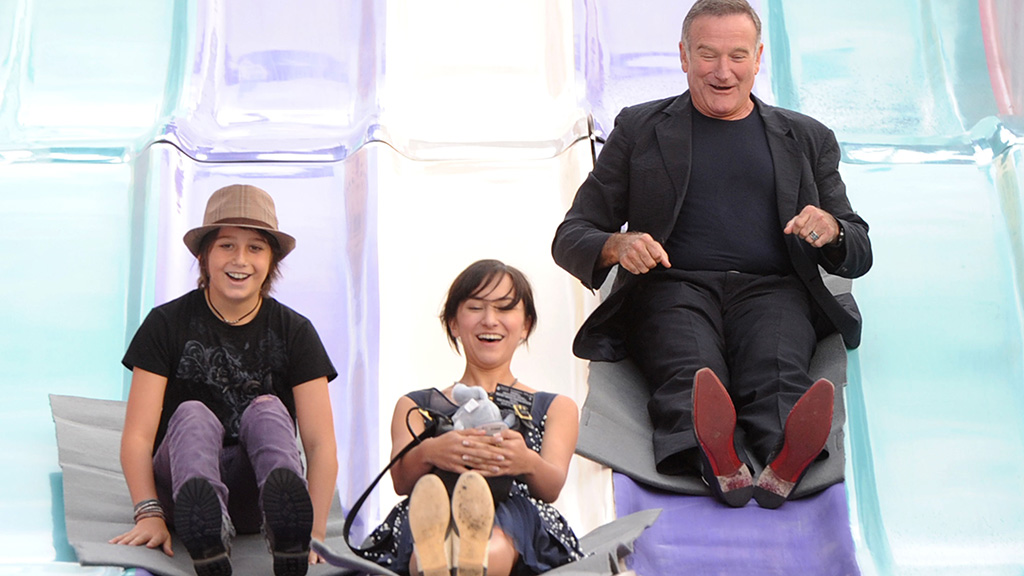 The Williams' children are said to be very upset by Schneider's accusations, as the items that were taken (including jewellery and memorabilia), were meant for them, as per his wishes, which are laid out in the trust.
They've said that this ordeal as is "adding insult to a terrible injury", as she's trying to change the trust agreement and rob them of momentos of their father. However, Schneider's attourney said recently that his client was only seeking 'guidance' from the courts about the meaning of certain terms included in the trust.

Williams died at his Tiburon home in August and the coroner ruled his death a suicide. Schneider has said the actor and comedian had been struggling with depression, anxiety and a recent diagnosis of Parkinson's disease, which was not well known to the public.
Images via GETTY
Missed The Christian O'Connell Show? Catch up by clicking play below and join us from 6AM every weekday!