Image: YouTube
A white ruffled shirt worn by Prince in Purple Rain has sold at auction for 32 times its asking price, fetching nearly $US100,000. ($AU128,000)
And while he could afford it, we highly doubt that Jerry Seinfeld was the winning bid!
The New Romantic-style ivory silk shirt and a black-and-white blazer from the 1984 film sold for $US96,000 each at the sale in California.
Auction house Profiles In History said the signature shirt worn by Prince's character The Kid had an asking price of $US3000-$US5000 before the auction.
A pair of knee-length high-heeled boots from Prince's 1988 Lovesexy tour sold for $US17,920, while a necklace from his Diamonds and Pearls music video fetched $US8320. A white ruffled shirt from Prince's Purple Rain tour sold for $US32,000.
Profiles In History founder Joe Maddalena said the blazer from the film – which had an asking price of $US6000 to $US8000 – was already going to be sold before Prince's sudden death in April.
The late music star's make-up artist was given the jacket after she worked with the musician on Purple Rain, he said.
A spokesman for Profiles In History refused to reveal who bought the items from the Icons of Hollywood sale.
Prince, 57, was found dead at his Paisley Park compound in Minnesota on April 21 from an accidental overdose of powerful painkiller Fentanyl.
Last week a yellow Cloud electric guitar that Prince played in concerts sold for more than $US100,000 at an auction.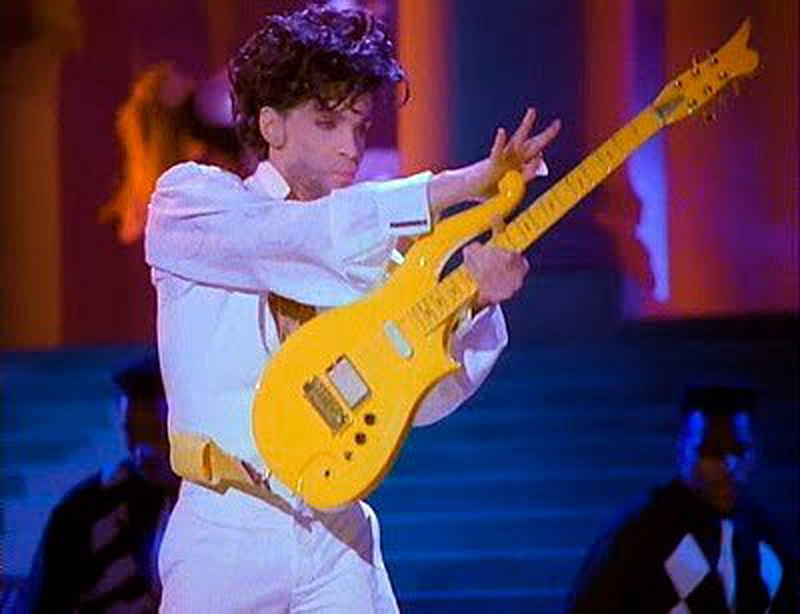 The owner of the American football team the Indianapolis Colts, Jim Irsay, bought the guitar that Prince used at gigs until the mid-1990s.
AAP
Missed The Christian O'Connell Show? Catch up by clicking play below and join us from 6AM every weekday!