Prime Minister Scott Morrison seems to have made his image a priority in recent months, appearing in surf branded caps and the like, but the latest attempt to change his look is the most bizarre and unnecessary yet.
A hawk-eyed observer of his official website (reported by news.com.au to be a Labor staffer) spotted this Photoshop fail on an otherwise lovely family portrait, and the internet has, of course, been loving it.
Morrison appeared alongside wife Jenny and daughters Lily and Abbey sitting on the lawn but his shoes look, well, a little odd.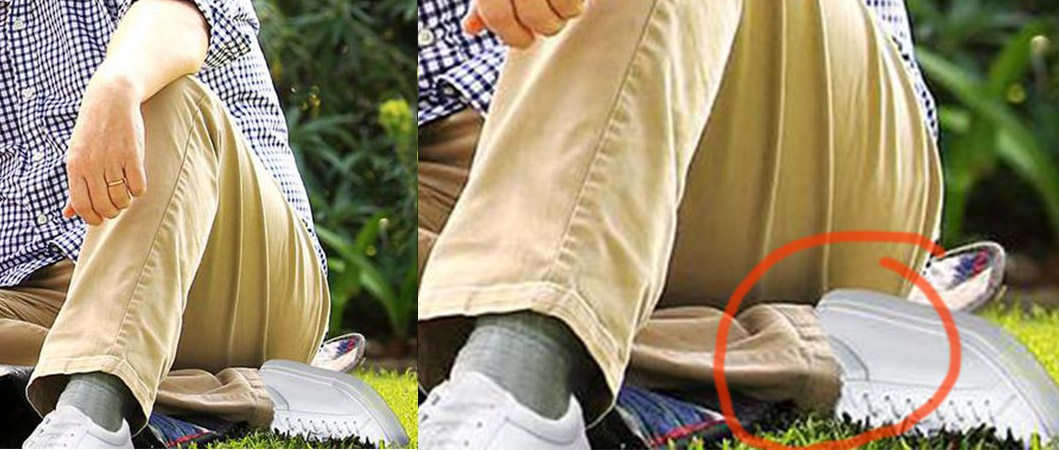 The bright white tennis-style shoes are so wrong he's even wearing a left footed shoe on his right foot.
That sparked these funny tweets…
He had to wear white sneakers because he had donated his red shoes to the Museum of Democracy pic.twitter.com/B4fh0PoHeO

— Pup Fiction (@jjjove) January 8, 2019
weird flex, but ok pic.twitter.com/eAjTCvbtNn

— 💥BΣП ЩΣΛƬΉΣЯΛᄂᄂ !🔥▛|░🔳░🔳░|▟🔥 (@SunraHeadgear) January 8, 2019
Spotted in the Prime Minister's Office#shoegate pic.twitter.com/I1rTUPxKxs

— Pup Fiction (@jjjove) January 8, 2019
Further digging revealed the original version of the photo, which shows what the Prime Minister's 'spin doctors' wanted to get rid of.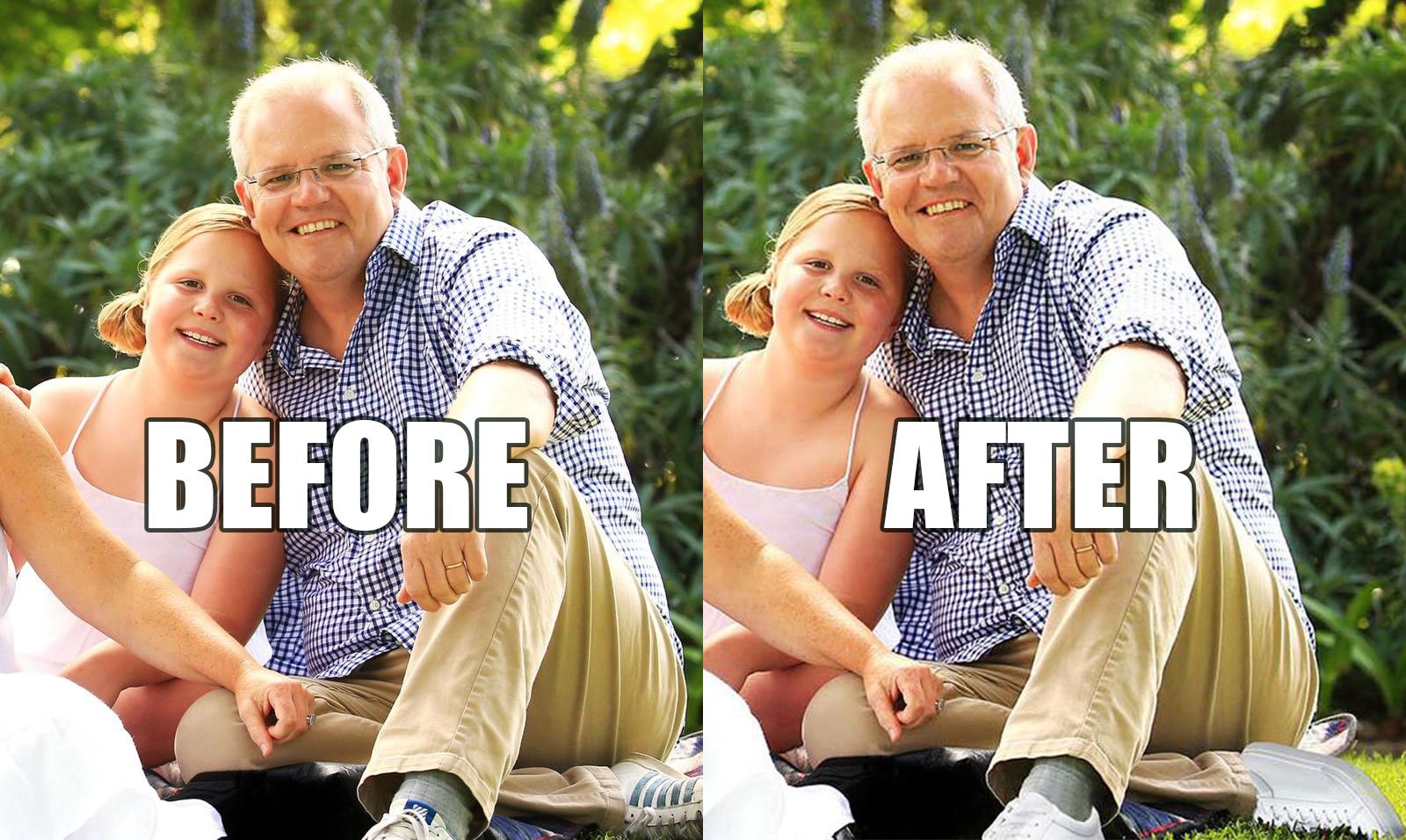 It was a pair of slightly daggier sneakers but surely they would've looked better than a dodgy Photoshop change to shoes that look like they had been bleached for a month.
Mr Morrison responded to the fuss on Twitter this morning, posting a photo of the original sneakers, and weirdly joking that he would have preferred it if they had Photoshopped more hair onto his legs (okaaayyyy).
Message to my Department (PM&C): I didn't ask for the shoeshine, but if you must Photoshop, please focus on the hair (lack thereof), not the feet! 😀
Here they are in all their glory – my footwear of choice whenever I can get out of a suit. pic.twitter.com/hKKUstnArq

— Scott Morrison (@ScottMorrisonMP) January 8, 2019
News.com.au reported that the Prime Minister's office has asked for the doctored photo to be replaced with the original.
Missed The Christian O'Connell Show? Catch up by clicking play below and join us from 6AM every weekday!