A couple believe they are being driven from their home by a 'schizophrenic' spirit after their baby monitor caught a 'ghostly male' figure walking past their daughter's crib.
Heather Brough discovered three deep 'purple scratches' on her one-year-old baby's cheek after waking from a nap.
This prompted Brough and her partner to check their baby camera.
Upon review, the couple claim to have seen a male figure walking past their daughter's cot before disappearing.
"Seeing Lily's face with the scratches was so bizarre and frightening. There was no explanation as to how that would have happened. It happened within 20 minutes," Brough said.
"We wondered if she'd scratched herself, but when we put her hands up to the scratches it did not match up. I think it's possible this is the previous tenant".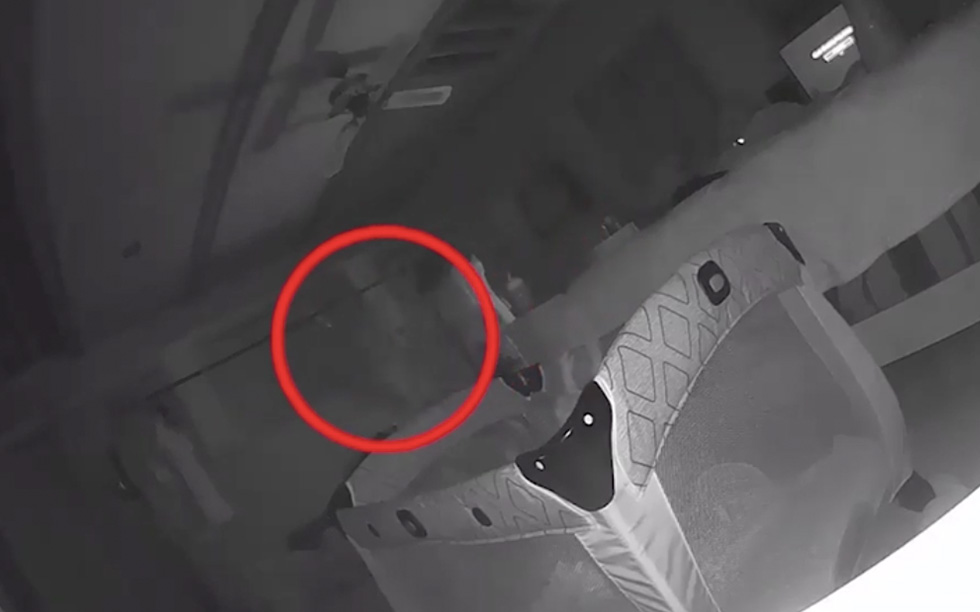 Paranormal investigators confirmed the house had 'paranormal activity'.
It is believed the former owner of the home was an elderly lady who was found dead at the bottom of the stairs.
Her schizophrenic brother also lived in the house until his death.
Brough claims to regularly hear screaming, stomping, and laughing and is often awoken by the sound of a male shouting.
"There have been times where me and my fiance would wake up in the morning and I would hear an angry male voice – like someone had stubbed their toe," she told the Daily Mail.
"I woke up to get ready for work one morning and it felt like someone was choking me. It shook me to the point where I decided to buy our camera."
The family is now urgently looking for a new place to live.
"This is a spirit – I don't know what its intentions are but at this point it's becoming physically harmful. This has made us want to leave as soon as possible. As soon as possible we're out of here."
Missed The Christian O'Connell Show? Catch up by clicking play below and join us from 6AM every weekday!