We all know about blanket hogs. They'll leave you shivering in bed the middle of the night, covered by little more than a few centimetres of the sheet, or worse – totally uncovered.
They're the WORST.
Well, we've found the ultimate solution to bust your bedtime partner's blanket stealing behaviour.
The very clever folks at Clover Clamp have created a spring clamp device that holds the blanket to the mattress on your side of the bed.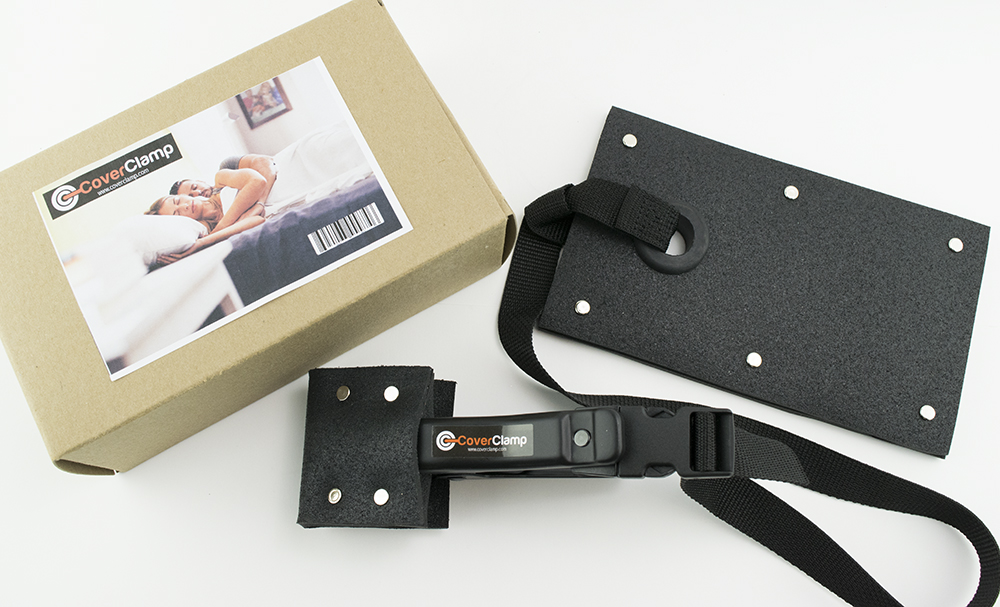 The clamp is either secured with a rubber pad under the mattress or tied to the bedframe, and can withstand up to 22 kilogrammes (or 50 pounds) of force.
Although, online commenters are hilariously debating whether this is actually strong enough…

'You install Cover Clamp on the side of the bed of the person who gets their covers stolen at night,' the website reads.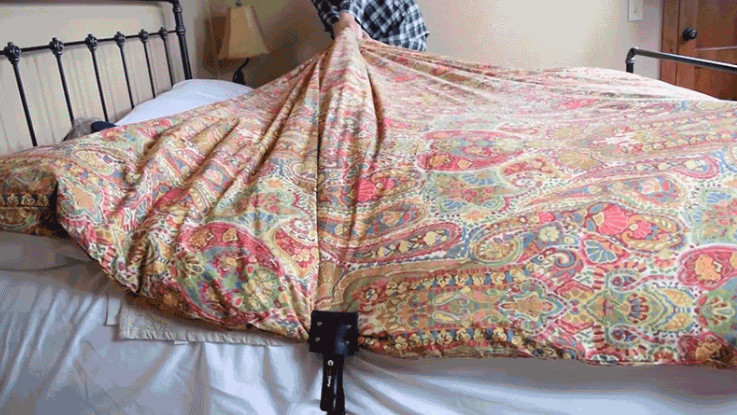 Watch the video above to see exactly how this Macgyver style gadget works.
We think this genius device could solve a lot of bedtime arguments!
Know someone who might need this? The Clover Clamp retails for $24.99 right HERE
Source: Daily Mail
TRENDING NOW: Australian Thrillseekers Run Into Trouble Kayaking In Flood Waters
Missed The Christian O'Connell Show? Catch up by clicking play below and join us from 6AM every weekday!