He appeared on our screens in 2009 in Modern Family, as Haley Dunphy's on-and-off boyfriend Dylan, but Reid Ewing has revealed his numerous plastic surgeries over the past six years in a blog post.
He wrote an extremely candid blog post for The Huffington Post where he revealed the surgeries began due to his Body Dysmorphic Disorder.
"In 2008, when I was 19 years old, I made my first appointment to meet with a cosmetic surgeon. I genuinely believed if I had one procedure I would suddenly look like Brad Pitt," he revealed.
He then explained how he woke up from his first surgery, and the horrifying results of the procedure.
"I woke up screaming my head off from pain, with tears streaming down my face. The doctor kept telling me to calm down, but I couldn't."
He stayed isolated for about two weeks while the swelling went down.
"After all the swelling finally went down, the results were horrendous. The lower half of my cheeks were as hollow as a corpse's, which, I know, is the opposite of what you'd expect, as they are called cheek implants. They would be more aptly called cheekbone implants."
Ewing sought out another doctor, who suggested a chin implant to fix the problem.
"Only a few days passed when I noticed I could move the chin implant under my skin, easily moving it from one side of my face to another. I rushed back to the surgeon, and acknowledging he had made a mistake, he operated on me again."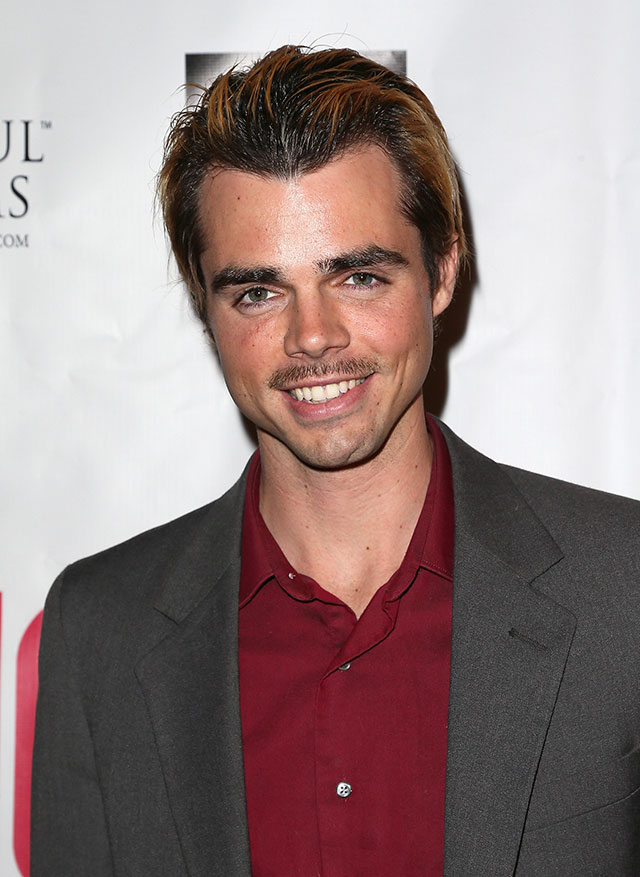 He says he was 20 at the time of these procedures and would go under the knife "several" more times with two different doctors.
"Each procedure would cause a new problem that I would have to fix with another procedure. Anyone who has had a run-in with bad cosmetic surgery knows this is true. In terms of where I got the money to fund my procedures, it may not be as expensive as you would think," he explained.
"The new business model for cosmetic surgeons is to charge less and get more people in and out. I used the money I saved from acting and then borrowed from my parents and grandmother when I was most desperate."
"Much of this was going on during the same time period I was shooting 'Modern Family,'" he added.
"Most of the times I was on camera were when I'd had the numerous implants removed and was experimenting with less-noticeable changes to my face, like injectable fillers and fat transfers. None of them last very long or are worth the money."
He made a vow in 2012 to never have another surgery, and hopes his story will help others weigh up their options before taking such drastic action.
"Before seeking to change your face, you should question whether it is your mind that needs fixing," he said.
"Plastic surgery is not always a bad thing. It often helps people who actually need it for serious cases, but it's a horrible hobby, and it will eat away at you until you have lost all self-esteem and joy," he adds in conclusion. "I wish I could go back and undo all the surgeries. Now I can see that I was fine to begin with and didn't need the surgeries after all."
So many people have contacted me via Twitter with supportive things to say.Really cool. I hope it helps people reevaluate their self-image

— Reid Ewing (@media_reid) November 20, 2015
H/T Too Fab
Top photos: Getty