Mitcham Council's owl statue has left locals scratching their, errr, heads.
This wooden carving at Mitcham Reserve in Adelaide's south east is part of a playground designed for kids with a treehouse, spiral tunnel, horse rocker and logs for climbing.
Except for the fact that the totem pole with an owl carving at the top, is remarkably similar to a certain male appendage.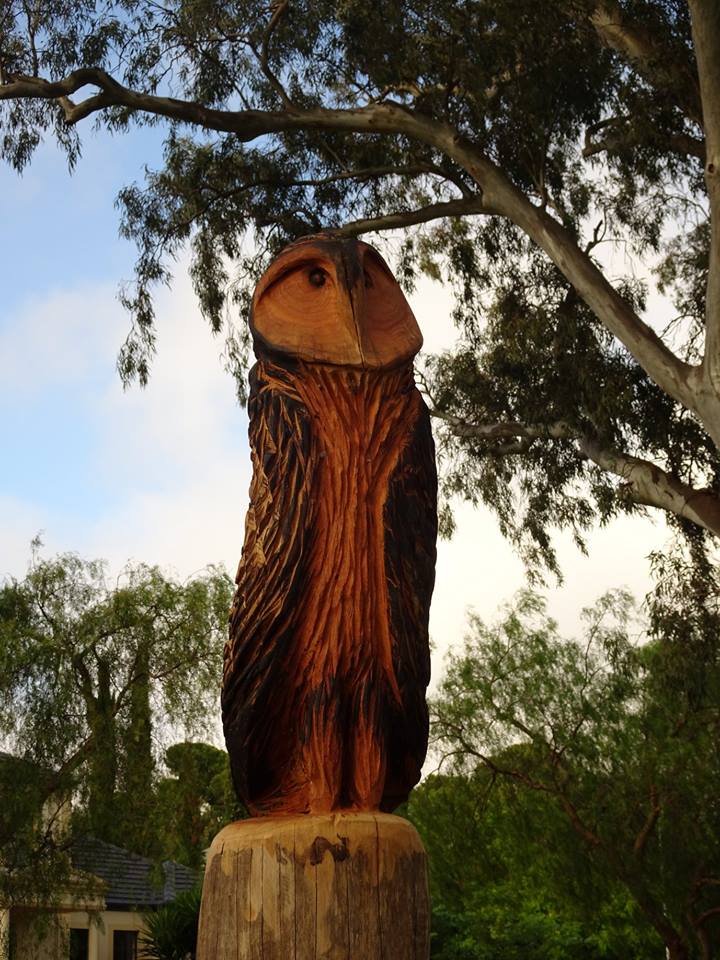 Mitcham Council posted the photos on their Facebook page and caused an instant stir.
"Wow! That's some serious wood! Would have been hard to erect," commented Jacqui Johnson
"Asked for a hooter and ended up with a honker," wrote Hamish Puddy.
"So that's what a woodpecker looks like," chimed in Chad Smith.
This is not the first time Adelaide has been struck by the curse of a statue looking like something it shouldn't.
Blackfriars Priory School had to redesign this statue after a big stir for reasons you may find obvious.