Forget about slinky satin dresses and rhinestone bikinis, Miss World Australia may be representing our fair nation in one seriously incredible looking 'Vegemite Dress'.
Whether you love or hate Vegemite, it's no doubt a classic Australian icon! Now it's making headlines in dress form.
Sunshine Coast designer Megan Dive created the pop-art style Andy Warhol-inspired Vegemite dress using 12,000 Swarovski crystals.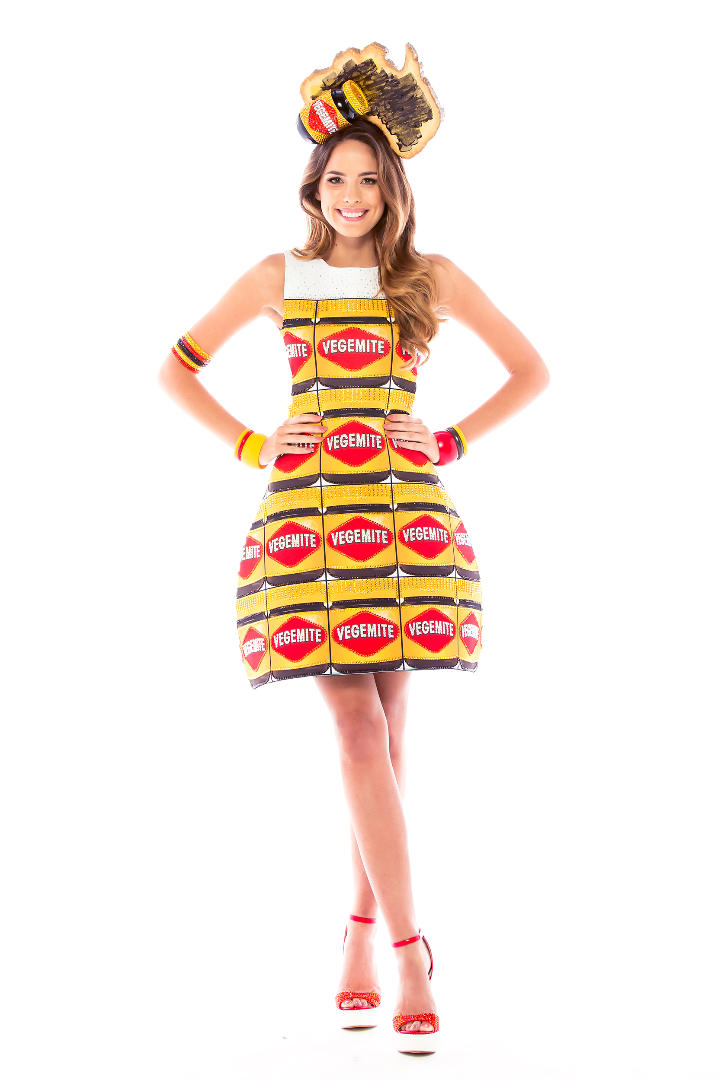 The 28-year-old fashion designer's vegemite dress is one of four possible outfits designed for Miss Australia, Madeline Crowe. If Megan's design wins, the Vegemite dress will appear in the pageant in the USA next month.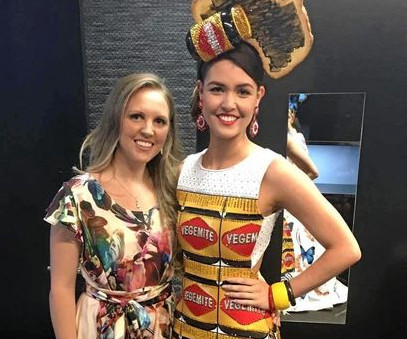 (Image: Chinchilla News)
Miss Australia will compete against fifty other entrants for the global title, so our Aussie entry needed to "stand right out", Megan told Chinchilla News. Vegemite is an Australian icon and made sense to use, she said.
In case you feel like you've missed something – the competition will be for an Australiana-themed costume, NOT a ball gown.
The vegemite dress is up against three other aussie-inspired designs, which feature Australian tourist attractions, native butterflies and a sequined 'rainbow serpent' design.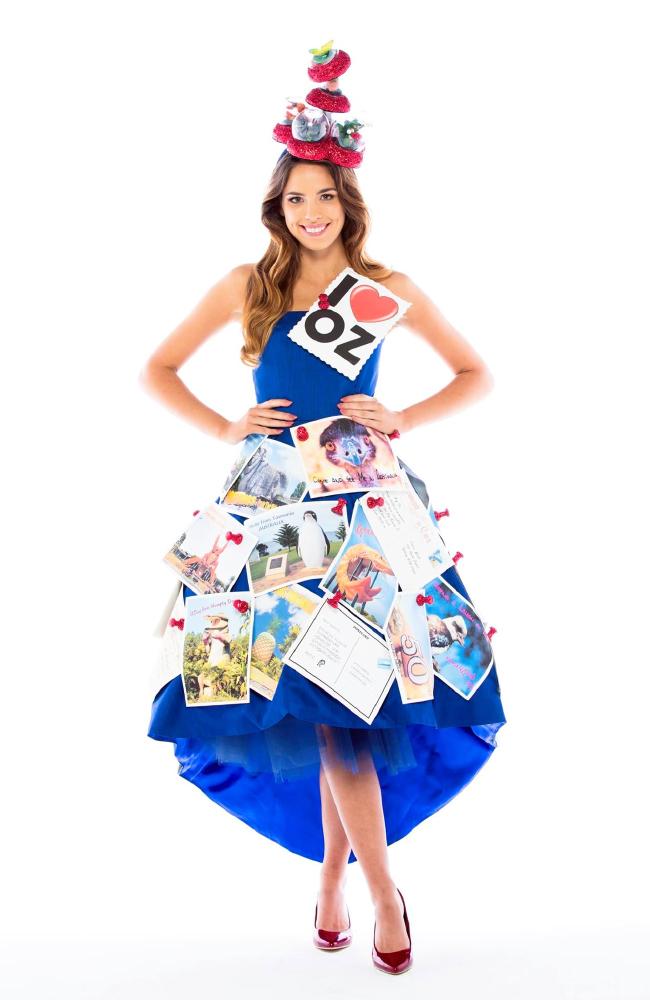 Voting has been open to the public for the last few weeks and was supposed to wrap up today. However, it looks like the voting polls are still open.
Vote for your favourite aussie dress HERE
Image Source: Sunshine Coast Daily / Elucent Skincare National Costume Competition
Missed The Christian O'Connell Show? Catch up by clicking play below and join us from 6AM every weekday!