We love a good baby name and you have to admit Mick Jagger has certainly delivered on that front!
The Rolling Stones singer and his 29-year-old girlfriend, Melanie Hamrick, welcomed their newborn son on December 8, making baby number eight for the 73-year-old.
While the couple have remained quiet about the new bub, Jagger's daughter apparently didn't get the memo.
Or at least not till it was too late!
Taking to Instagram, Elizabeth Jagger shared a photo of the gorgeous boy, writing: "My beautiful baby brother Deveraux Octavian Basil Jagger".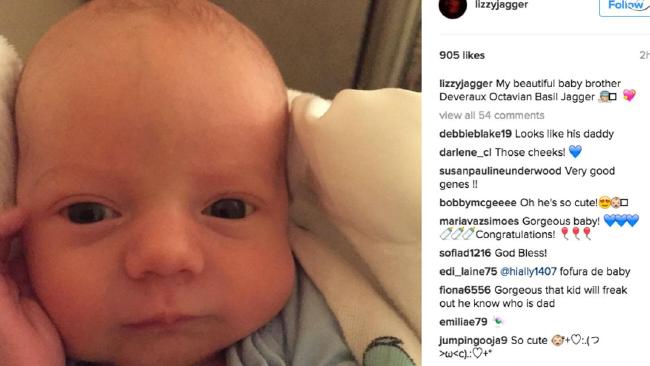 However, the post was soon deleted – we're guessing after receiving a few frantic phone calls.
It is believed the name Basil was in honour of the singer's late father, while Octavian means "born eighth" in Latin.
TRENDING NOW: The Pimple Popper Video That Will Make You Feel Ill
Missed The Christian O'Connell Show? Catch up by clicking play below and join us from 6AM every weekday!