A mural of New Zealand Prime Minister Jacinda Ardern embracing a Muslim woman at the Kilbirnie mosque after the Christchurch terror attack has been unveiled in Melbourne.
The 75-foot-high mural was completed on a silo in Brunswick today by renowned street artist Loretta Lizzio.
It came after a crowdfunding campaign raised more than $11,000 to go towards the mural's construction, with the campaign organisers wanting to highlight "an image of unity, an image of hope, and an image of peace" in the wake of the terror attack.
The mural has sparked some controversy, with close to 15,000 people signing a petition ordering its removal.
However, organisers of the mural have referred to Brunswick as an appropriate place to put it due to the suburb's "diverse history and community".
"It is a place that had its hearts broken on the day of the Christchurch shootings".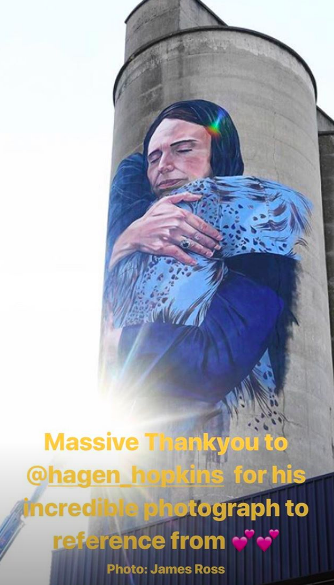 On Instagram, artist Lizzio thanked photographer Hagen Hopkins, who captured the original image for Getty.
"Massive thank you to Hagen Hopkins for his incredible photograph to reference from," she wrote.