We were 'Lovin It' when we first heard that McDonalds would be partnering with Uber Eats to bring us delivery on our orders. Hello what could be better than getting a helping of McNuggets without even leaving the house?
And now, one year on since the fast food giant launched it's delivery service that promised to serve up some of our favourite food whenever and wherever we wanted, we've got some more Mc-tastic news.
To mark the one year milestone of Global McDelivery on July 19, the company have launched their very own 90s-inspired Throwback clothing collection. And on McDelivery day, and Mcdelivery day only, you'll be able to receive one of the highly coveted items for FREE!
To get your hands on part of the collection you'll need to order McDelivery from a participating restaurant using Uber Eats on July 19 from 10:30am. And then when your food order is brought to your front door, so too will an item from the Throwback Collection!
It's that simple! But of course only runs while stocks last so you'd best get in quick with your orders on the day. For more info, head to www.mcdelivery.com.au.
And until then, why no feast your eyes on all of the fashionably delicious items in the trendy collection below. Seriously just look at that denim jacket…We know what we'll be eating on July 19!
Denim Jacket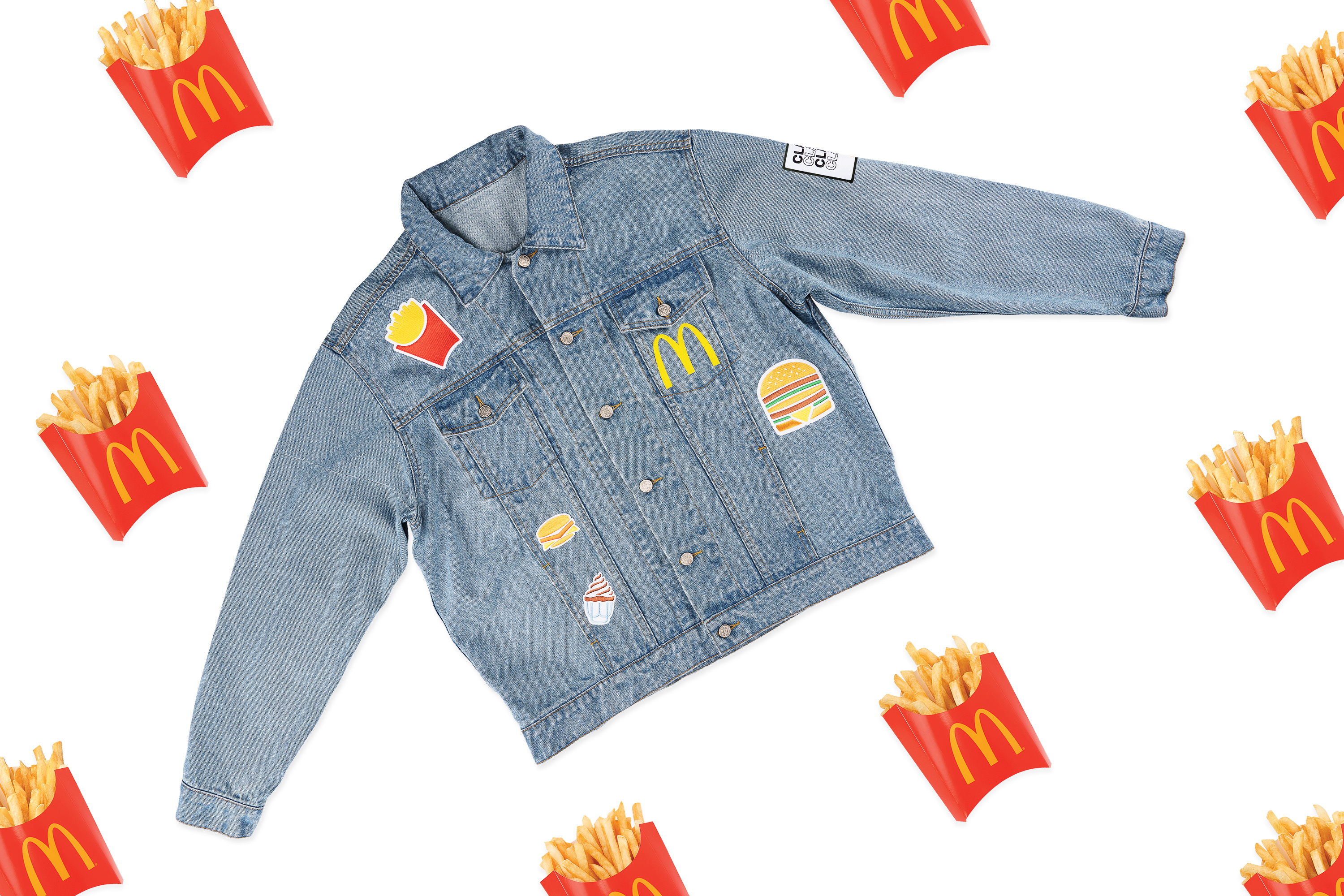 Sweatshirt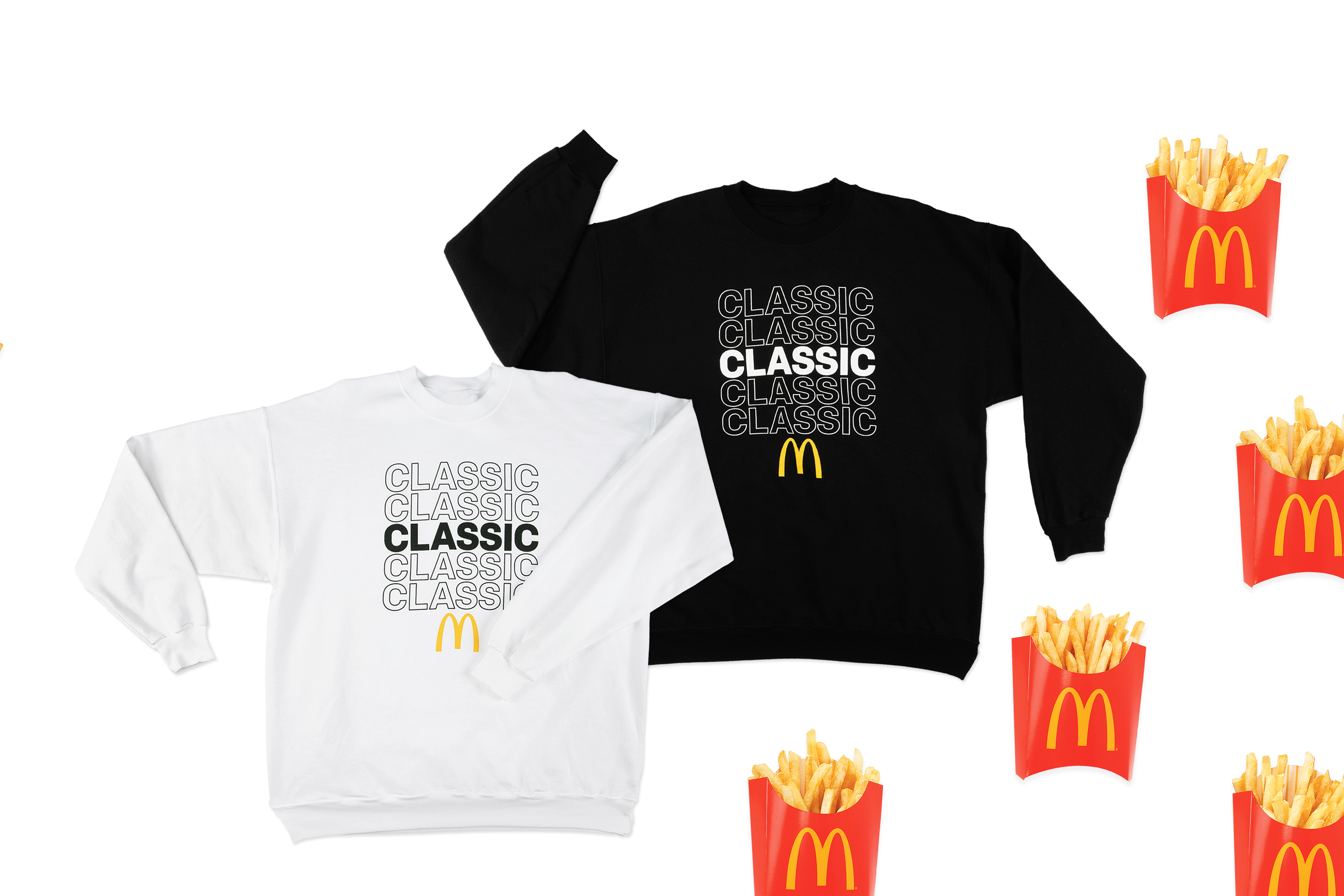 Socks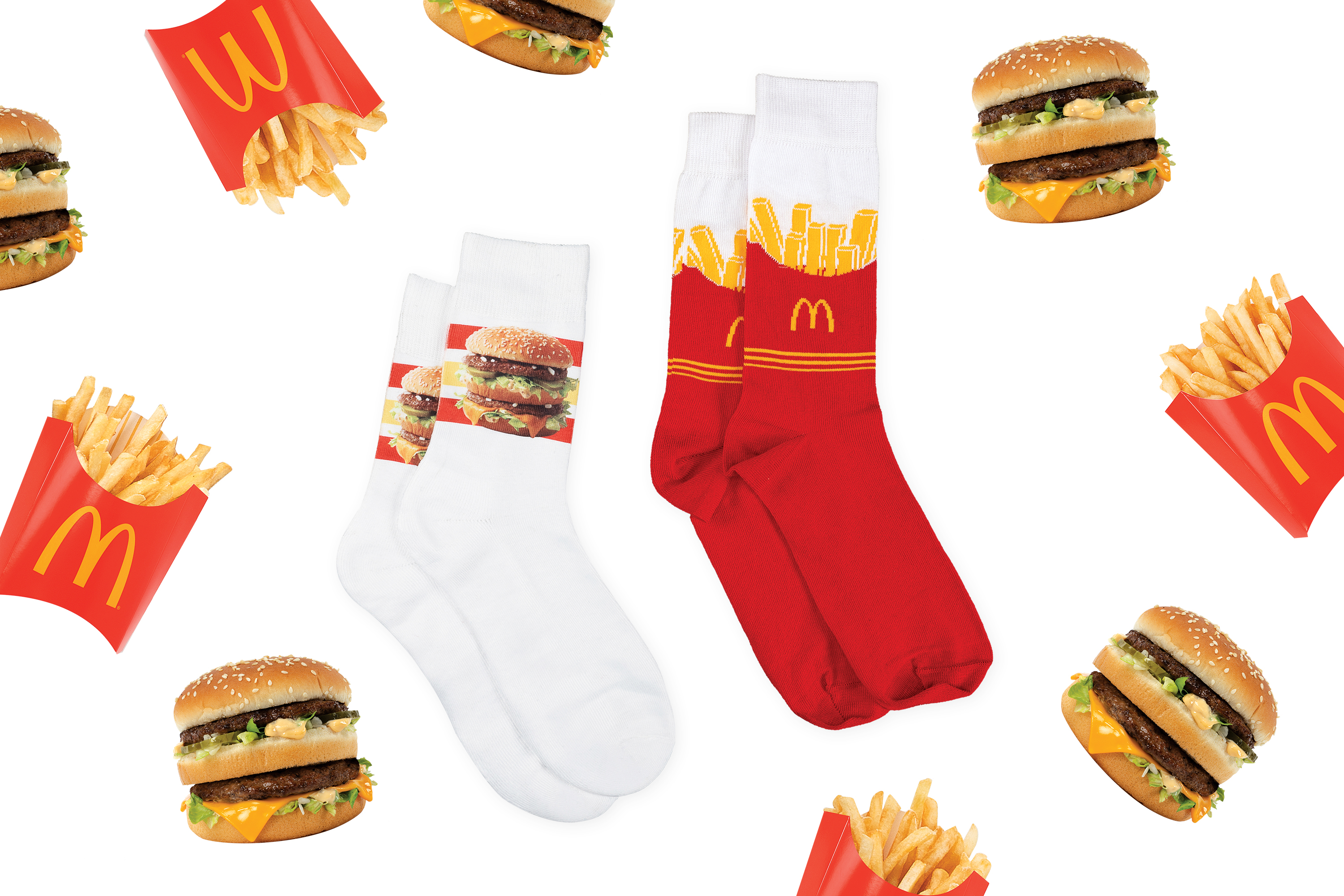 T-Shirt
Bum-Bag (Imagine rocking this at your next festival…)