Everyone's been talking about the fact that this season's villain on Married At First Sight, Ines Basic, might be an actor paid to stir up drama on the show.
But it looks like her "snack" Sam Ball might be the real actor here…
Footage has risen of Sam as an extra on one of Australia's favourite soap opera's, leading everyone to think that this is proof that he's only on MAFS for the fame.
That's right, before his stint on the reality TV show, Sam was on Home and Away!
And what role did he play? A river boy of course!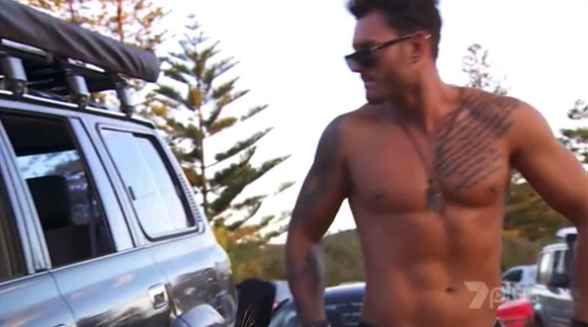 Sam's cameo came in January 2018 during one of the plot-lines that saw grieving widow Ash (played by George Mason) looking for his wife's alleged killer, during which he recruited the help of the river boys.
Sam appeared in the episode when the river boys showed up to Ash's wife, Kat's (played by Pia Miller) funeral.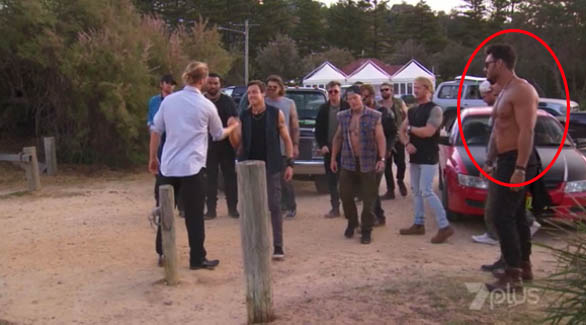 And of course he was shirtless for the appearance, giving us a nice glimpse at his own infamous river boys 'Blood and Sand' tattoo.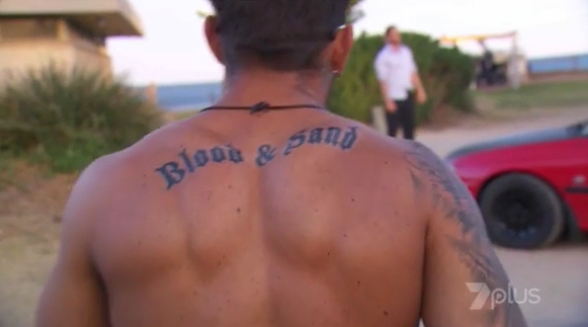 So is Sam's participation in the MAFS experiment just a fame grab? At this point it certainly seems like he's not really taking the whole thing seriously seeing as he's currently running around behind his wife's back with Ines.
Although we have to admit, Sam isn't the first reality TV contestant to have had previous acting experience and we doubt he'll be the last.
Missed The Christian O'Connell Show? Catch up by clicking play below and join us from 6AM every weekday!