WE'vE just finished sitting THROUGH THE FINAL VOWS SECTION OF THIS SEASON OF 'MARRIED AT FIRST SIGHT'.
AND WHILE WE'RE STILL TRYING TO STOP OUR HAPPY TEARS FROM ROLLING OUT AFTER WATCHING OUR FAVourite COUPLE JULES AND CAM, it's the reunion portion of the experiment that we all desperately want to see.
In a newly-released preview, Martha is seen dumping a glass of red wine over Cyrell's head.
Footage shows the Kardashian wannabe walking up behind 'King Ding-A-Ling' Cyrell and pouring the alcohol all over her unsuspecting co-star's head.
In response, Cyrell furiously charges at Martha and tosses her own glass of red wine at the 30-year-old before being physically restrained by Sam and Mike.
"Go do it," Ines says, egging on Martha prior to the incident.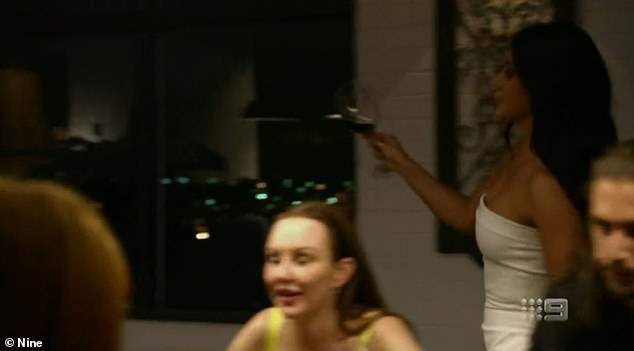 "I'm just going to say it now, you're as fake as your nose, lips and boob job," Cyrell snaps.
"It's a shame you can't find a plastic surgeon to fix your personality, because that's what is the fakest the most, honey."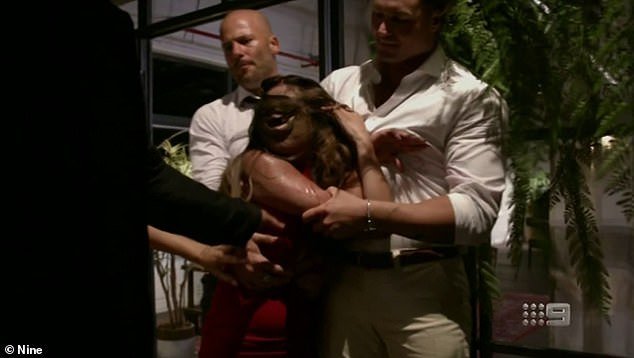 This isn't the only controversial moment of the reunion episode.
According to OK Magazine and Who, two grooms are expected to actually come to blows during a physical confrontation.
"There's a war of words that leaves two grooms needing to be physically separated by producers," a source told OK Magazine.
Woman's Day also report that at one point an exasperated producer is left at wits end with the behaviour of the cast, resulting in them reportedly chucking an ice bucket at the contestants in an effort to cool down an explosive argument.
The producer allegedly yelled: "Shut the f**k up! I have never in my time seen such children behaviour and immaturity."
Another drama to expect is between Ines Basic and Sam Ball, as Basic is said to be confronting her former flame after he reportedly 'ghosted' her following their affair.
Married At First Sight continues Sunday on Channel Nine.