After his controversial honeymoon with Heidi, Married At First Sight's Mike became one of the most disliked participants (until Ines came along…), which begs the question – does his 'status' really warrant a fan page?
Some MAFS-enthusiasts discovered a few sneaky clues that could prove that the 44-year-old is running his own fan account on Instagram – @team_mike_mafs.
https://www.instagram.com/p/BtflQH3DgYL/
In a post shared on the 'Married At First Sight Australian Fans' facebook group, it was revealed that Mike was the first person to follow his fan account. He also responds to most comments, and the captions on the page are suspiciously detailed, which could prove that Mike is writing them.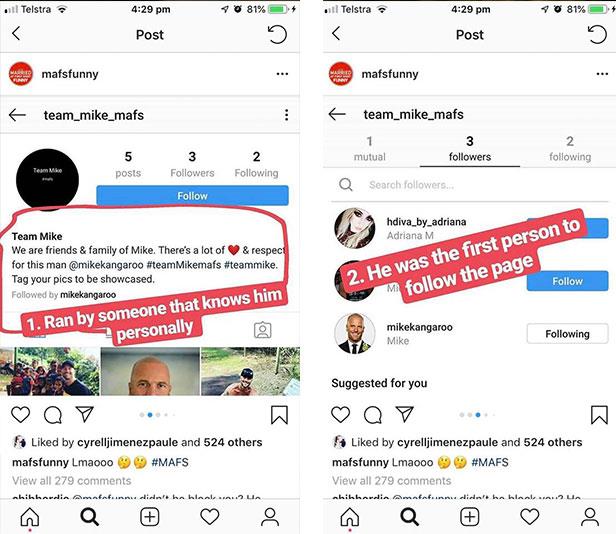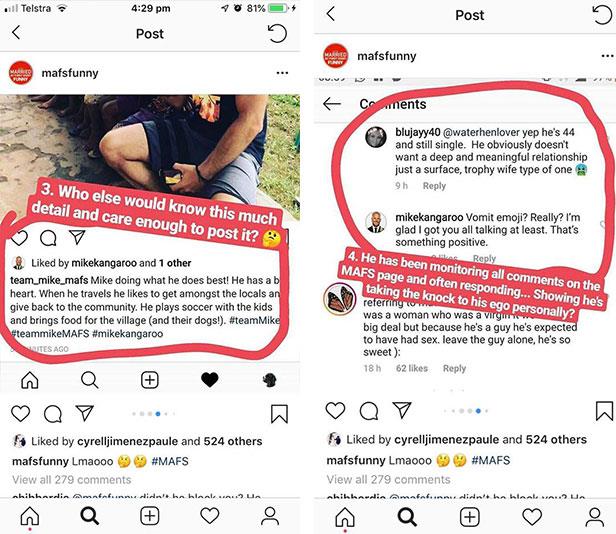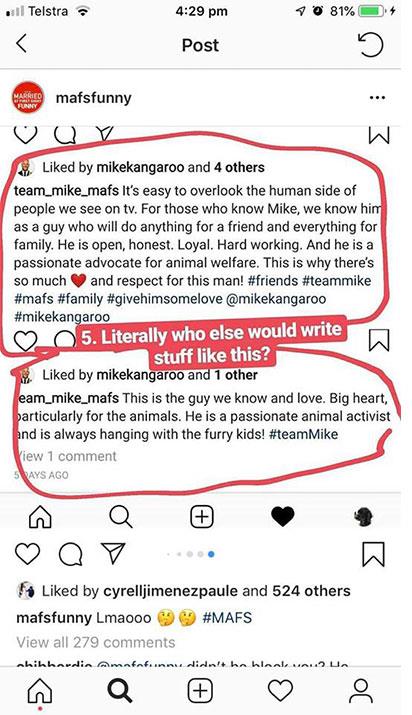 For instance, in one post, the caption paints the MAFS star as an honest, open, loyal and hard-working man.
"It's easy to overlook the human side of people we see on tv. For those who know Mike, we know him as a guy who will do anything for a friend and everything for family. He is open, honest. Loyal. Hard working. And he is a passionate advocate for animal welfare."
https://www.instagram.com/p/BtpKnWFlkOk/
This begs the question – how does a 'fan' know so much about a man who has only been on television for a few weeks? While the bio now reads "We are friends of Mike," we've still got questions.
If Mike is in fact running this account, he has been having quite a few conversations with himself in the comment section.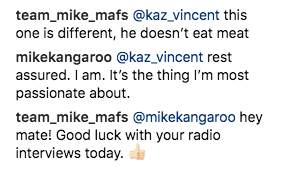 From puppies to rainbows and holiday shots, Team Mike has certainly picked a good variety of photos to paint the 44-year-old in a positive light. But, the mystery remains. Who is really running this account?
Missed The Christian O'Connell Show? Catch up by clicking play below and join us from 6AM every weekday!