When Scottish dad Michael Onorati discovered that his ENTIRE right food had turned a weird brown and black colour, he immediately started to panic.
Telling his story on Ladbible's Facebook page he says:
"Woke up to a black foot this morning thought it was the old Raynaud phenomenon…"
(Raynaud phenomenon is a short-term interruption of blood flow which can cause nasty symptoms like shown in Onorati's photos above.)
Fearing that he could possibly lose his foot, he then explains what REALLY caused his foot to change so dramatically.
"Sh@t my pants for a good 30 mins then found out that the missus decided to use my socks as a fake tanning mit"
That's right, his wife Stephanie had used one of his socks to apply fake tan and hadn't cleaned it properly before he unknowingly put it on before going to bed!
But the fun didn't end there as other guys posted photos where they had experienced the exact same thing!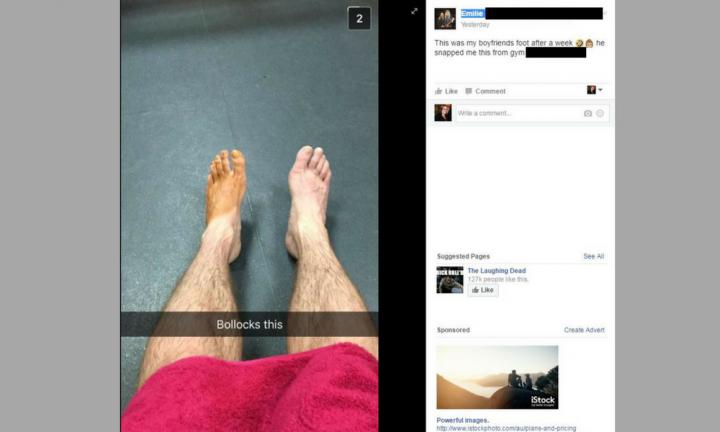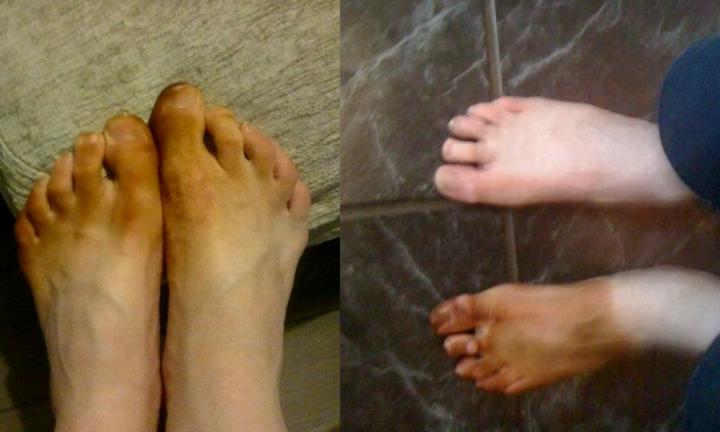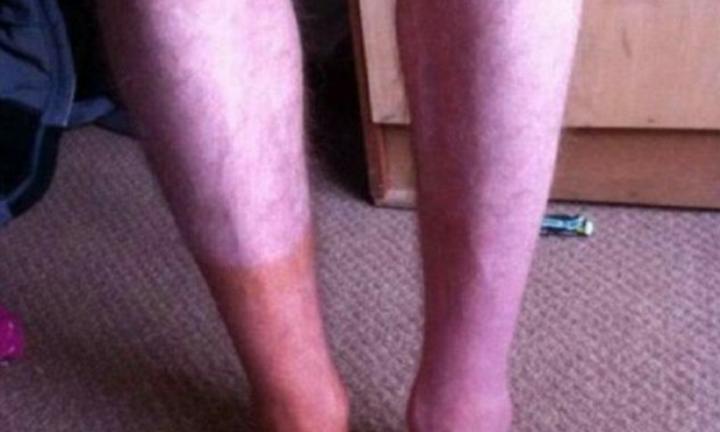 TRENDING NOW: FIFTY SHADES DARKER – EXTENDED TRAILER
Missed The Christian O'Connell Show? Catch up by clicking play below and join us from 6AM every weekday!