In Married At First Sight's latest cheating scandal, it's unclear whether a kiss actually happened between Michael and Hayley during a wild night out.
While the kiss was never actually shown on screen, Hayley is adamant that it happened, multiple times, while Michael on the other hand keeps denying it and saying that he "can't recall" everything from that night.
But now a leaked letter obtained by the Daily Mail appears to not only confirm that the party pash took place, but also hints that Hayley isn't the only MAFS bride that Michael pashed during the show.
In a handwritten note allegedly written by Michael as a way to provoke a reaction from Hayley, the groom appeared to confirm his cheating ways.
"Hayley, you're not the only one I kissed! Plenty more secrets," Michael allegedly wrote, signing the letter of with "M".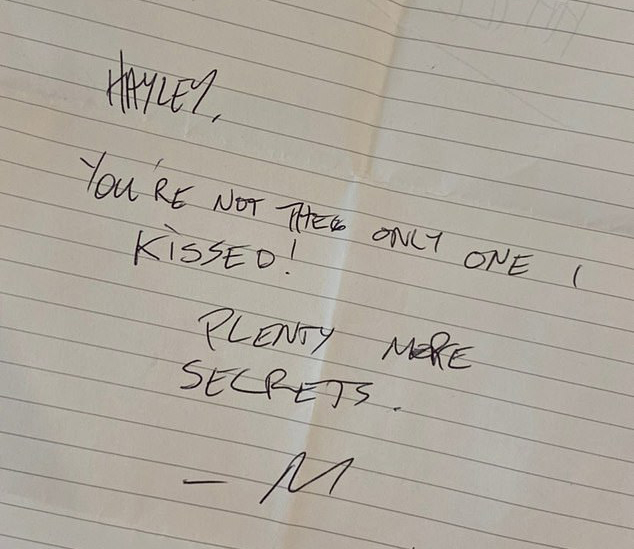 Hayley was reportedly given the note during an interview on Thursday in Melbourne. It's believed Michael had been at the same studio for an interview that day and had instructed a staff member to give the note to Hayley.
It's not clear who Michael is referring to in the letter when he claims another kiss occurred.
The MAFS cheating scandal blew up at the Dinner Party on Wednesday night's episode, after Hayley and Michael were partying in fellow MAFS couple Chris and Vanessa's room.
At the time, Michael's onscreen wife Stacey was in Adelaide with her children.
By the end of the episode, Stacey was unsure whether to believe Michael had actually cheated on her.
On Sunday night, another commitment ceremony will take place from 7pm and we will see then whether Stacey and Michael choose to stay in the experiment.