Cassandra Thorburn's 21-year marriage to celebrity TV host Karl Stefanovic ended just one month ago, and now she's spoken out in her very first interview since the news broke a few weeks ago.
'I'm grieving the loss of my relationship. The loss of my best friend and life partner,' the 44-year-old told Mum Central on Friday, confirming the break-up.
The mother-of-three also said that the public scrutiny on herself and her children since the split has been causing stress.
'I'm just like every other mother and wife who is going through a marriage break up, only I have the added anxiety of having the spotlight thrust in my face at a time when what myself and my children really need is privacy,'.
Meanwhile, Cassandra has slammed critics who questioned why she made the decision to be a stay-at-home mother.
She explained that the decision for her to exit the workforce was a 'shared' one made by herself and Karl. 'I never thought that I was going to be a stay at home mum forever. I didn't know when I would return to work, so the criticism that I stayed at home living off Karl because I could, was really hurtful and insulting.'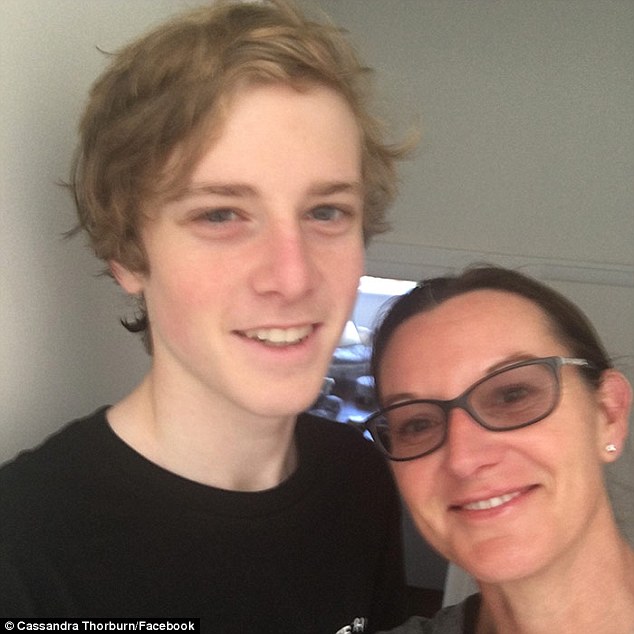 Cassandra has gone on the defensive after being criticised for leaving her career behind to be a full-time mother
Meanwhile, Cassandra has recently signed with celebrity agent Max Markson in a bid to revive her career as a media personality.
Max said: 'Cass is an outstanding journalist with over 20 years experience in radio, television and of course writing.'
The Sydney PR king went on to explain that the mother-of-three will be 'using her experience as an opinionated columnist and on-air TV and radio presenter' to relaunch her career.
Missed The Christian O'Connell Show? Catch up by clicking play below and join us from 6AM every weekday!