A storm that reached cyclonic force off the coast of northwest Germany has resulted in a late Christmas gift for local kids: a beach full of Kinder Surprise eggs.
It's understood that a cargo ship, which lost five containers during rough weather, was the cause.
Locals and tourists gathered together to collect the thousands of the colourful eggs, which contain toys, which washed up on the beach.
Spiel und Spaß auf @Insel_Langeoog: Nach Sturm Zehntausende Innenteile von Überraschungseiern angespült. https://t.co/SQYi36S8D7 #Langeoog pic.twitter.com/Q9czJpxp8t

— Burkhard Ewert (@burkhardewert) January 4, 2017
Tausende Ü-Eier am Strand von #Langeoog: Sturmtief #Axel war heute auf jeden Fall für eine Überraschung gut! 🙂 https://t.co/oNcfvB62Od pic.twitter.com/volctOMeXG

— WESER-KURIER (@weserkurier) January 4, 2017
But the sea wasn't finished just yet.
The next day, Lego also started to wash up.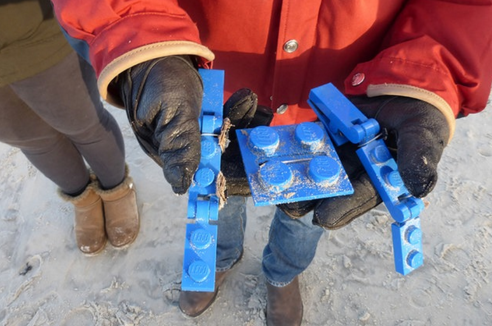 By this time, however, some were well over it.
"This isn't funny anymore – it's damaging for the environment and highly dangerous for animals," mayor Uwe Garrels told The Local, a English-language German news website.
The beach has since been cleaned up, but what will the ocean give up next? My Little Pony? Mr Potato Head pieces?
Now we wait…
Atlas Obscura
Missed The Christian O'Connell Show? Catch up by clicking play below and join us from 6AM every weekday!