John Mellencamp's teenage son has been sentenced to jail time after pleading guilty to misdemeanour battery charges.
Speck Mellencamp, 19, was sentenced to four days behind bars, while his brother Hud, 20, must serve 50 hours of community service for their role in a fight with a 19 year old in Bloomington, Indiana in 2013.
Speck, Hud and a third man – the son of Indiana University baseball coach Tracy Smith – were initially charged with felony battery but the counts were reportedly downgraded because medical records did not substantiate suggestions the victim was left with facial fractures.
The brothers were both also sentenced to one year of probation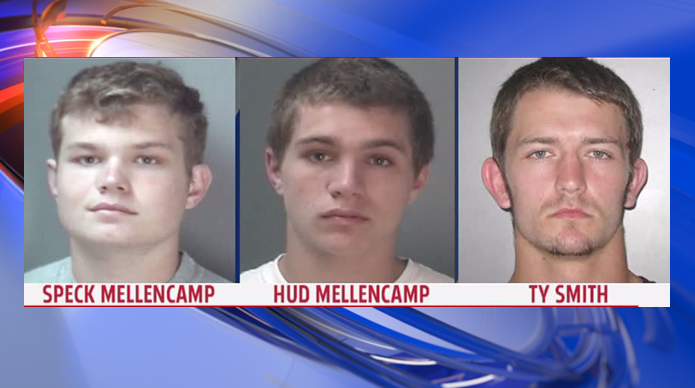 Missed The Christian O'Connell Show? Catch up by clicking play below and join us from 6AM every weekday!