Allegedly, Kills and Moon have been sacked by New Zealand Media Company Mediaworks after they unnecessarily bullied X Factor contestant Joe Irvine (pictured above).
Just 24 hours after the X Factor New Zealand judges fired out their nasty comments, there was an online petition for Kills to be fired featuring 70,000 supporters.
The pair were due to star in tonight's elimination round but were reportedly fired due to extreme pressure from the show's sponsors.
Earlier
X Factor NZ judge, Natalia Kills and Willy Moon verbally attacked contestant Joe Irvine during an episode of the reality show and has now sparked outrage among viewers.
Kills called Irvine a "laughing stock" while other judges compared him to murderer Norman Bates.
Viewers have said it looked like Irvine was going to cry, during the whole ordeal.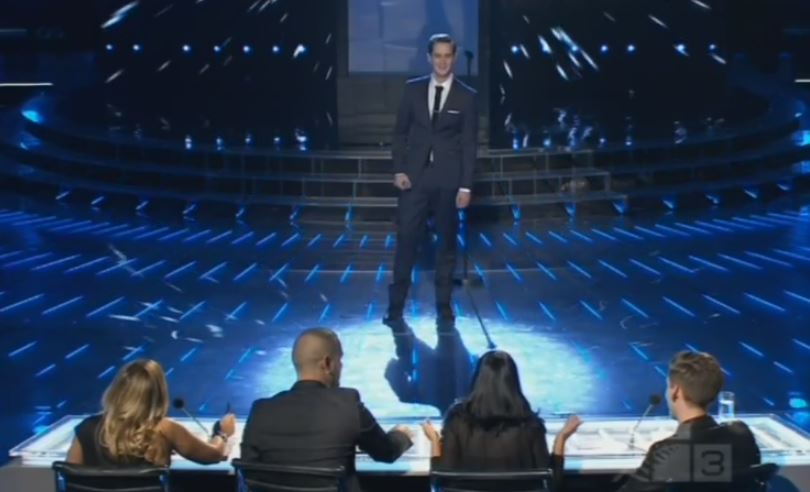 TV3 has now released a statement on it's social media channels saying,
"Following tonight's episode of The #XFactorNZ we received a huge amount of feedback about comments made by our judges."
"The nature of live television can be unpredictable and we appreciate you taking the time to voice your opinion."
"TV3 does not condone bullying and are currently on-site with Joe who is doing well."
The audience is not satisfied with this response however, and are calling for an apology to be made to Irvine from the judges. A petition has been created, with more than 30,000 supporters.
Watch the criticism that has everybody talking here.
Missed The Christian O'Connell Show? Catch up by clicking play below and join us from 6AM every weekday!