You know when you're trying to find a park, and a car is taking up what SHOULD be two spots?
Or even worse, when you park and come back later to find someone has pretty much parked you in?
It's INFURIATING, and there are few level-headed ways in which to deal with it when it happens to you.
However, one angry resident has got it all figured out. They've shamed a careless parker in the most passive-aggressive way possible!
It turns out that using an illustration of a cute dog is the BEST method of ridding your road of ANNOYING parkers!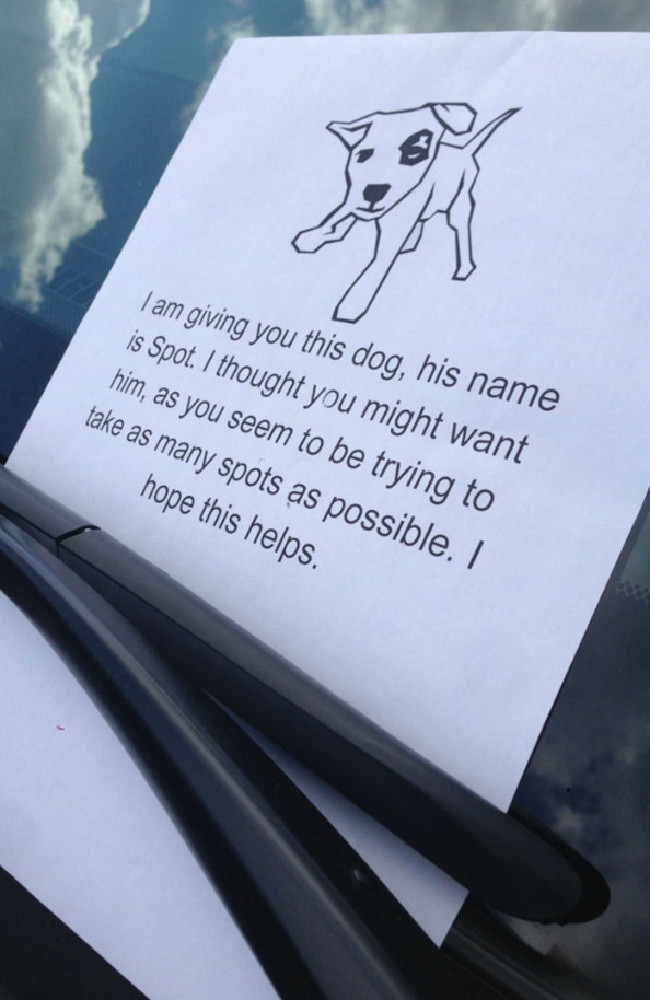 The printed message, which was left on the car windscreen, reads: "I am giving you this dog, his name is Spot.
"I thought you might want him, as you seem to be trying to take as many spots as possible. "I hope this helps."
Source: news.com.au
Missed The Christian O'Connell Show? Catch up by clicking play below and join us from 6AM every weekday!