I don't care how much 'good luck' it brings, I don't want rain on my wedding day – full stop.
I think many people often feel the same, it just means grey 'blah' skies and expensive marquees, right?
Well for Owen Chan and Helen Knight, it turned out to be something much, much more.
Just as an intense storm was rolling into the city of Alberta, Canada on their wedding day, the couple's photographer managed to snap an incredible photo of the pair looking into each other's eyes.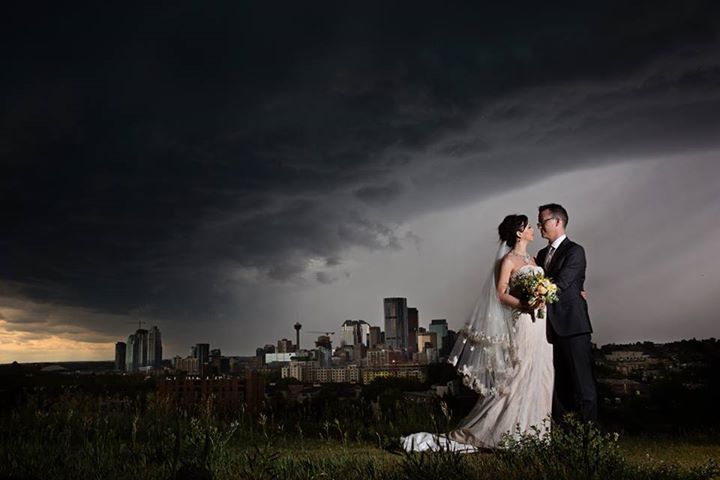 What makes the shot even more amazing is that it was taken just one minute before the storm hit, pummeling the entire wedding party with a torrential downpour of hail.
"We couldn't all help but laugh hysterically at what was happening. It was absolutely crazy and definitely an unforgettable moment," Cassie wrote in the caption to the photo. "I already knew Owen and Helen to be two of the most amazing spirited people in the world but the fact that they basically had buckets of water dumped on them on their wedding day and still came out smiling, happy and full of love just blew me away and I now love them even more!"
Source: Cosmopolitan
Missed The Christian O'Connell Show? Catch up by clicking play below and join us from 6AM every weekday!