Australian Georgia Page has made headlines around the world following her heroics in a womens rugby match in the US.
Georgia badly broke her nose which resulted in blood gushing down her face, but that didn't stop her from getting back up and making not one but two crunching tackles!
She has since shrugged it off as being no big deal, but we think she is one tough girl!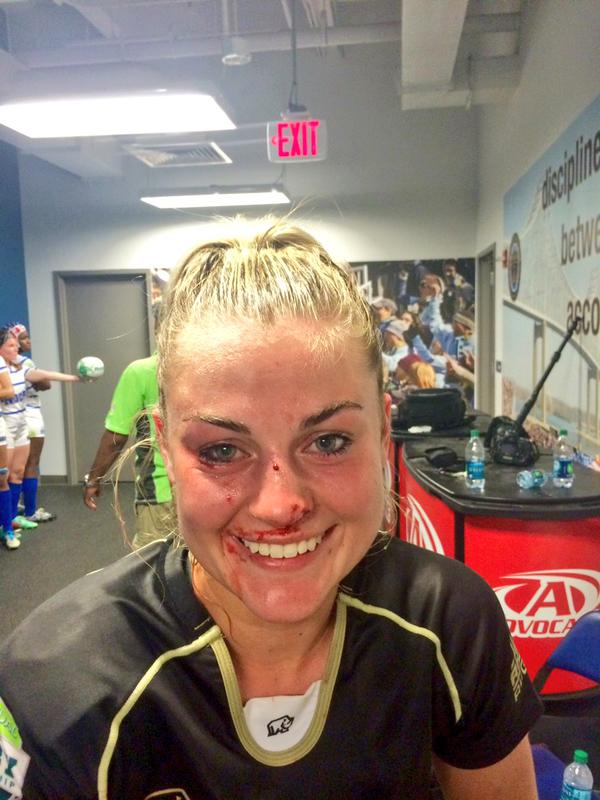 Image via: @geo_page