Kentucky local Larry Wilkins experienced a shock on Friday night when he recieved a knock at the door and clapped eyes on a young girl on her own, bloodied, crying and scared.
"I went to the door and there was a little girl, about 7 years old, crying – not bad – lip quivering pretty good and she was pretty bloody. And her arms and legs were scratched up pretty bad and she told me that her mum and dad was dead."
The girl's name is Sailor Gutzler, and she is the sole survivor in a plane crash that killed her mum Kimberly, 46; dad Marty, 48; sister Piper, 9; and cousin Sierra, 14 when their small, twin engine jet fell from the sky on a trip back from Florida.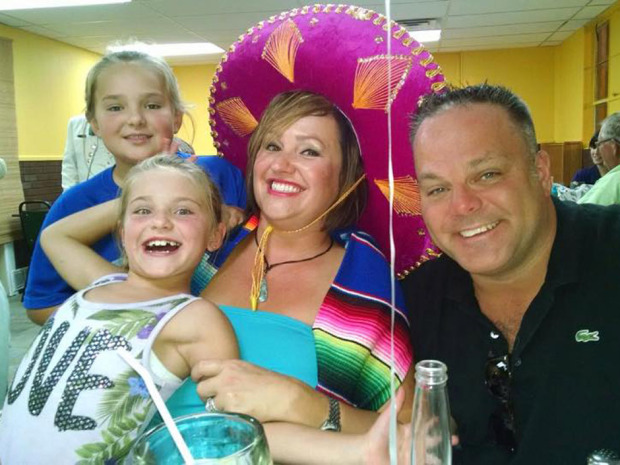 Sailor, scared and hurt then walked 1.6 kilometres through the cold, dark woods to safety and helped authorities locate the wreckage and her family. Authorities say Sailor, who was dressed for warm Florida weather, walked through thick woods and briar patches in near-freezing temperatures to find help.
"She absolutely went to the nearest house that she could have," Kentucky State Police Lt. Brent White said. "But it was still a considerable feat for her to do that."
Sailor's father, a licensed commercial pilot and flight instructor was flying the plane, which reported engine trouble and lost contact with air traffic controllers around 5:55 p.m. CST, authorities said. Controllers tried to direct the pilot to an airport 8 to 11 kilometres from the crash scene.
About 40 minutes later, emergency dispatchers received the call from Wilkins.
The Rev. Matthew Wietfeldt of Nashville's Trinity Lutheran Church said those killed — whom he's known for four years — "will be deeply missed."
"The Gutzlers were a wonderful family and wonderful members of our congregation and community," Wietfeldt said.
Images via Facebook
Missed The Christian O'Connell Show? Catch up by clicking play below and join us from 6AM every weekday!