Over the years people have often been intrigued by the final words spoken by famous people.
And now in the digital age thanks to Twitter, we can find out what was on a celebrities mind in their final days.
From touching, thought provoking and sometimes ironic final tweets, here are the final digital thoughts from stars we've lost.
ROBIN WILLIAMS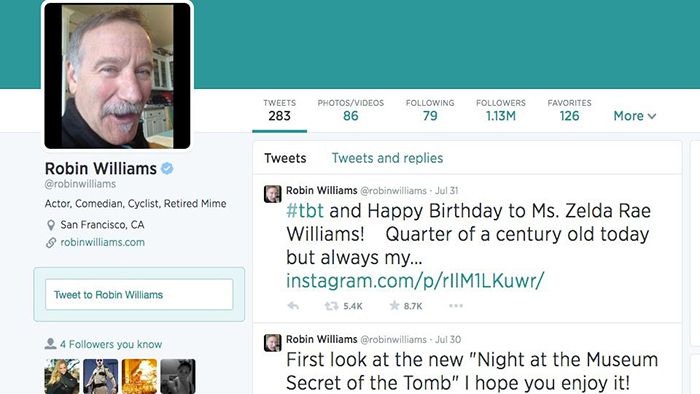 The legendary comedian's last tweet was to wish happy birthday to his daughter Zelda who was turning 25.
Eleven days after he tweeted this to his million plus followers, Williams was dead, aged 63.
PAUL WALKER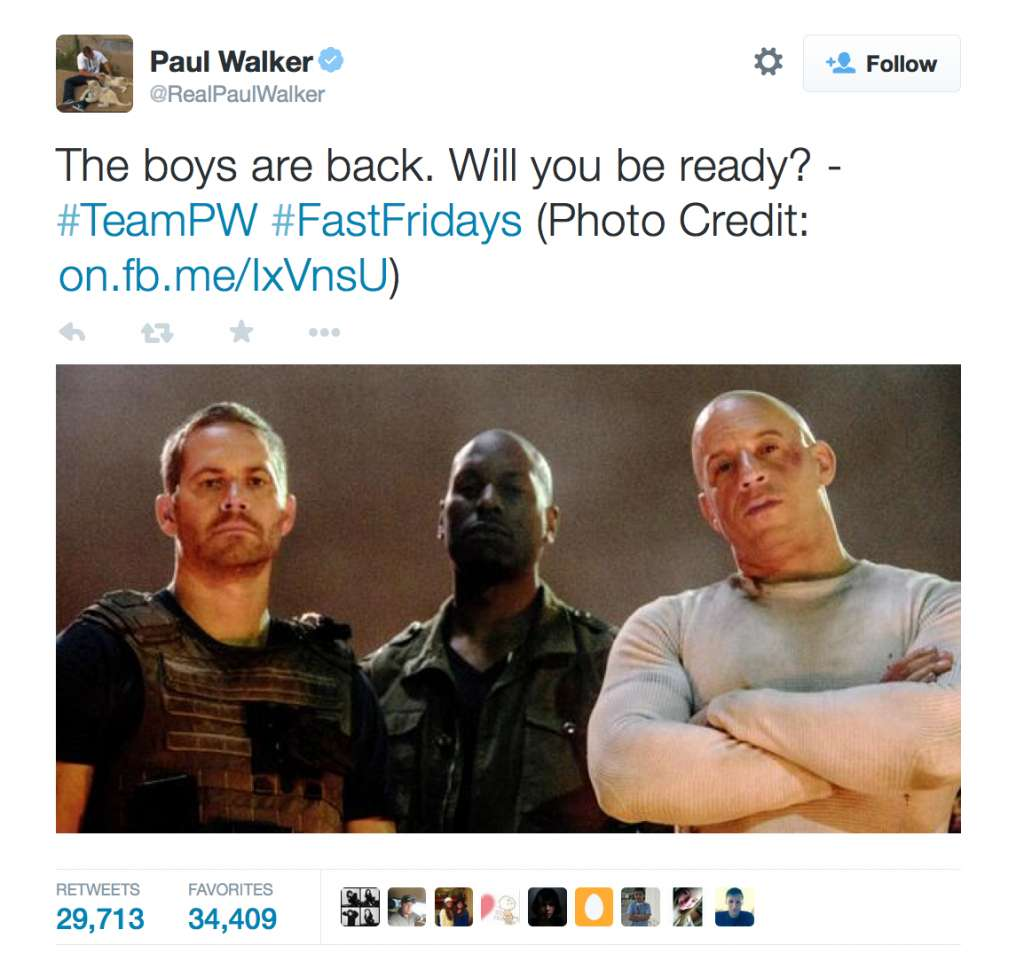 Actor Paul Walker shared this image promoting what turned out to be his final film role in Fast & The Furious 7.
Walker died in a car accident midway through filming and the movie was rewritten to give Walker a dignified send-off.
WHITNEY HOUSTON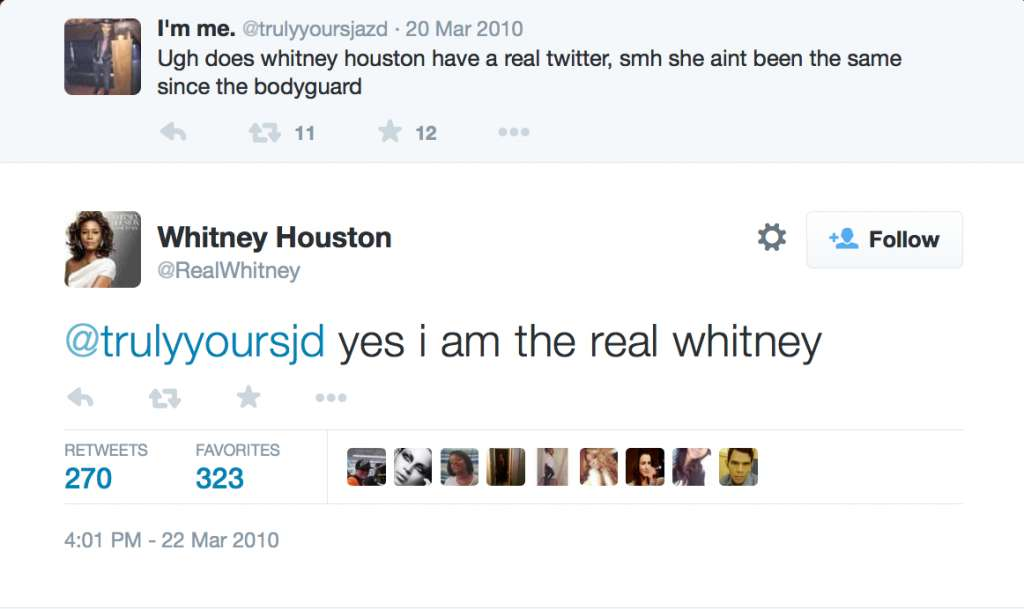 Just three weeks after responding to a fans query if she was indeed the "real" Whitney, Houston passed away after drowning in her bath tub due to drug intoxication aged 48.
Tragically her daughter Bobbi Kristina was found face down in her bath before passing away in 2015 aged only 22.
ELIZABETH TAYLOR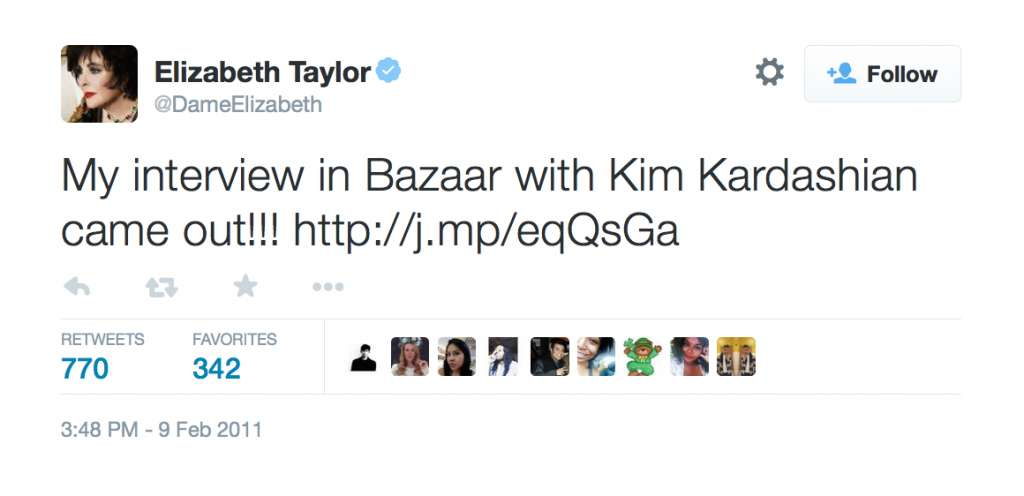 Ironically, the final tweet to come from Taylor's official account before she died was promoting her interview with Kim Kardashian.
It's fair to say that at the height of their fame, both women could be considered the "most famous woman in the world"
Taylor passed away in March 2011 aged 79.
AMY WINEHOUSE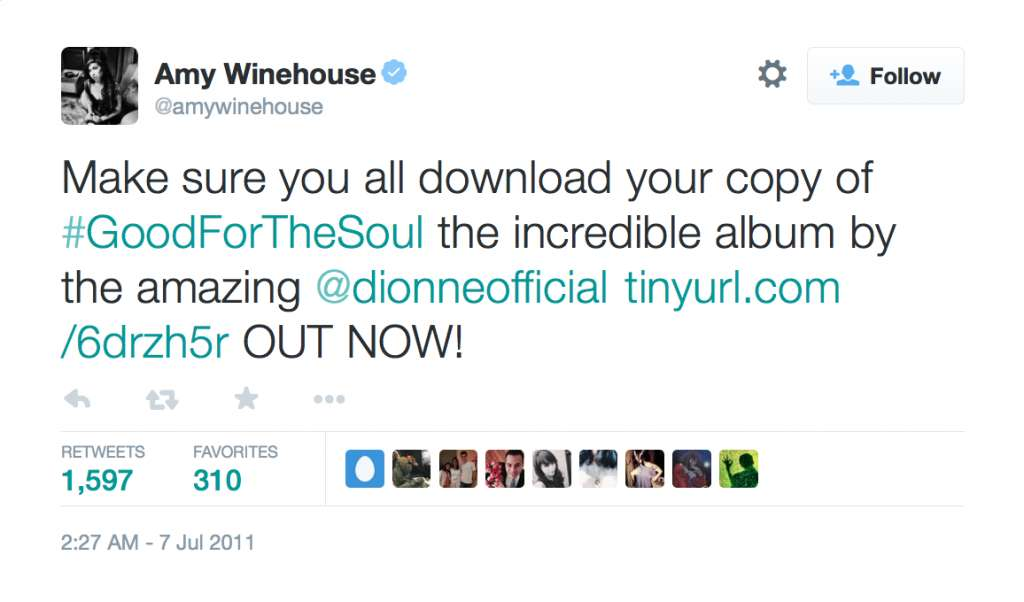 Before passing away from alcohol poisoning and joining the infamous "27 Club" Amy tweeted to her followers to check out the new album from her friend Dionne Bromfield.
The "Rehab" singer passed away in 2011 having only recorded just two albums.
LEONARD NIMOY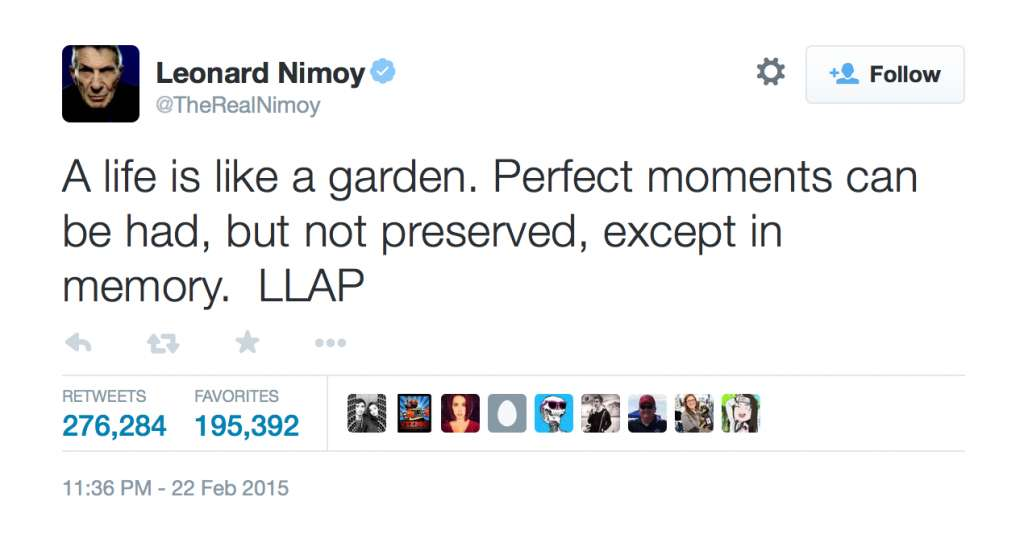 Best known for playing the po-faced and serious Dr Spock in Star Trek, it comes as no surprise that the much loved actor's final tweet would contain such a profound message.
After his passing in 2015 aged 83, millions of 'Trekkies' posted the hashtag #LiveLongAndProsper honoring Spock's most quoted line from the sci-fi show.
JOAN RIVERS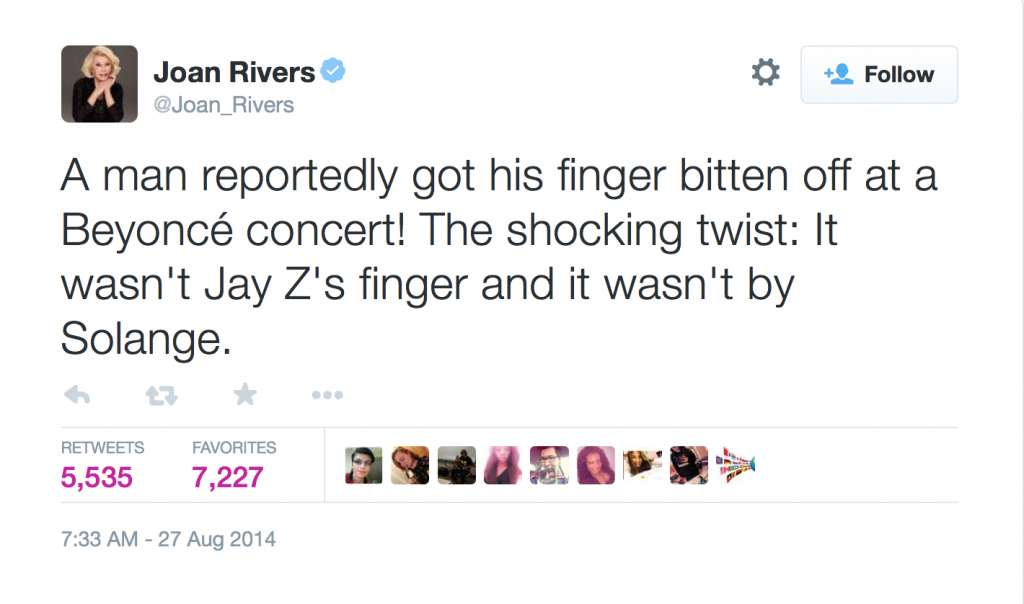 Rivers was famous for her acerbic wit, so her final tweet in 2014 referencing the alleged fall out between Beyonce's sister Solange and her hubby Jay Z isn't surprising.
Rivers passed away just a week after posting this message in 2014 aged 81.
Famously, on Christmas Day in 2016 her official account tweeted a Merry Christmas message featuring a photo of Joan in front of a Christmas tree, much to the surprise of her two million followers.
REEVA STEENKAMP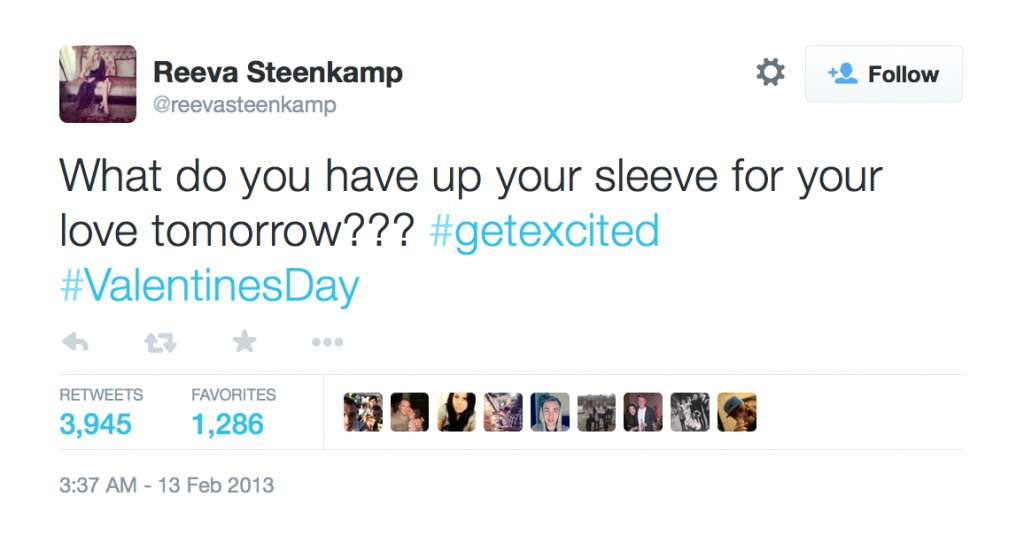 South African model Steenkamp, 29, posted this tweet the day before Valentine's Day in 2013.
The next day she was shot and killed by her boyfriend, Paralympian Oscar Pistorius.
Jelly Share
Missed The Christian O'Connell Show? Catch up by clicking play below and join us from 6AM every weekday!