Did we just accidentally drink a love potion? Because we're feeling as starry-eyed as Ron did about Romilda in the Half Blood Prince after seeing pics of this Harry Potter Cast reunion!
Tom Felton, Rupert Grint and Evanna Lynch – or as you may better know them, Draco Malfoy, Ronald Weasley and Luna Lovegood – attended The Wixarding World of Harry Potter at Universal Orlando earlier this week.
They were joined by James Phelps, Oliver Phelps and Warwick Davis – AKA Fred and George Weasley and charms professor Filius Flitwick – to open the world's latest attraction, Hagrid's Magical Creatures Motorbike Adventure.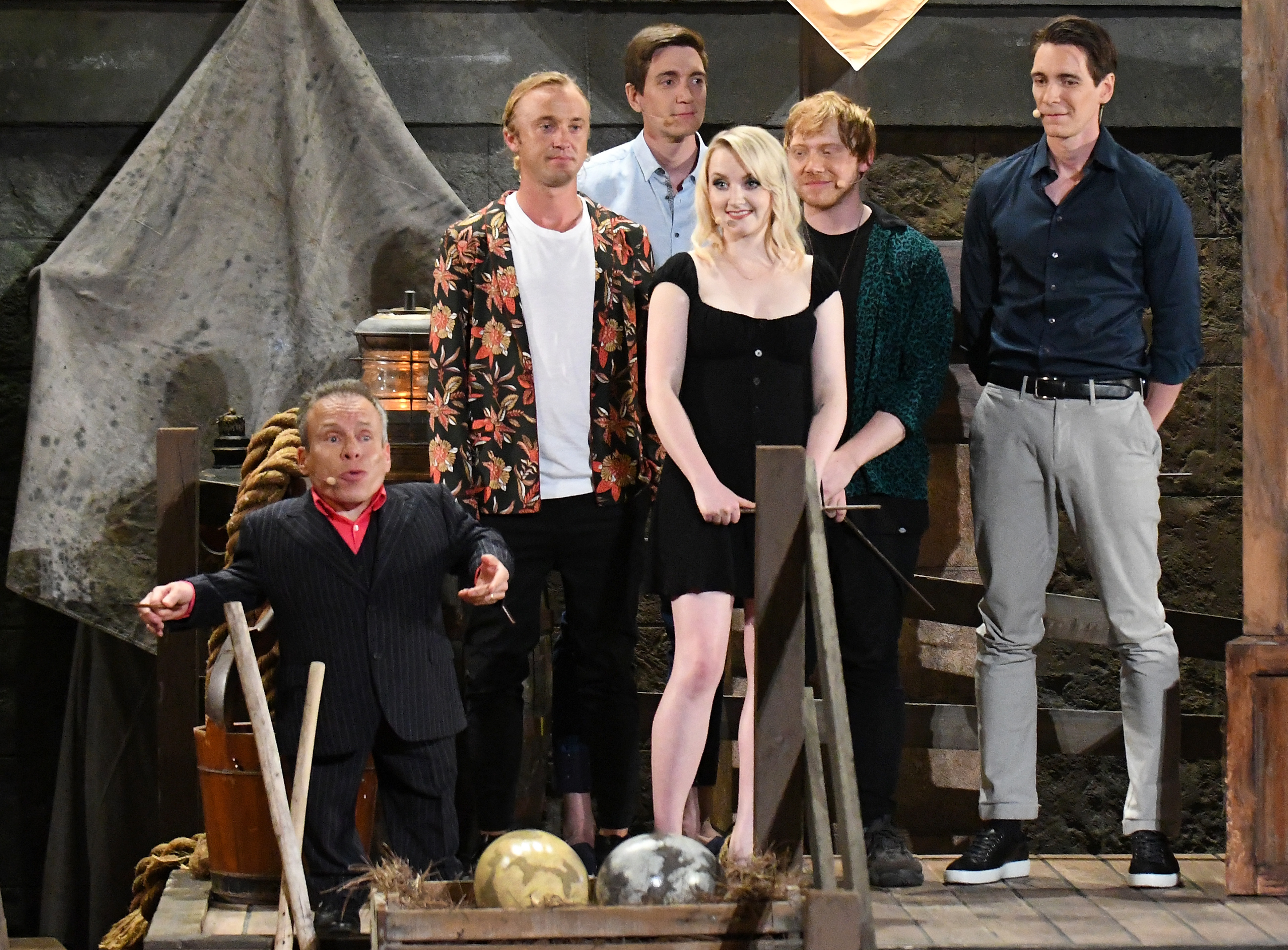 While at the event on June 11, the Harry Potter cast also took part in casting some levitation spells, giving their wands a swish and flick while saying "Wingardium Leviosa".
(And that's LeviOsar – not leviosAR)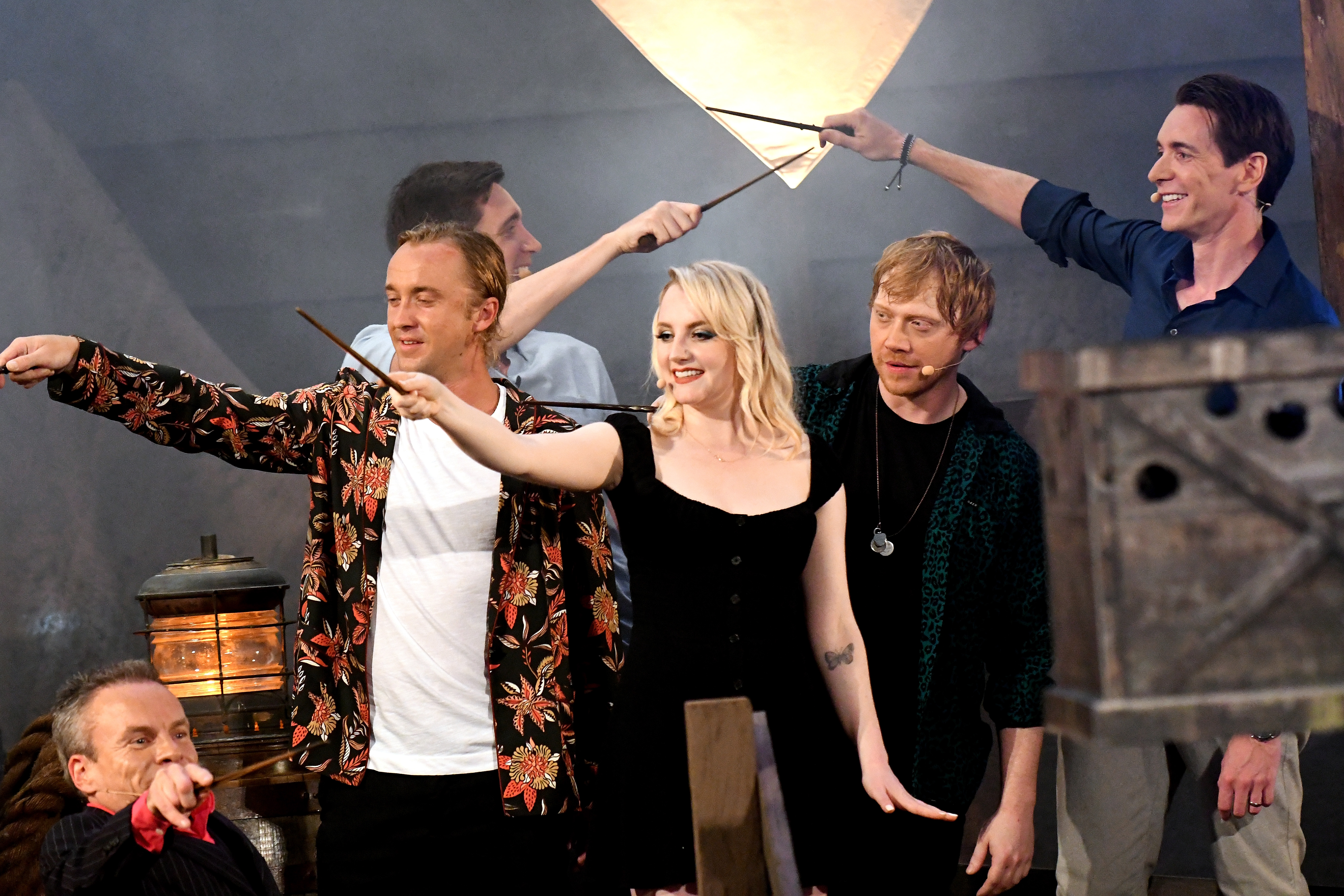 The magical cast also took some time out from the Wizarding World to visit Jurassic Park River Adventure, which brought us this hilarious video from Tom Felton's Instagram.
If only Harry and Hermione (i.e Daniel Radcliffe and Emma Watson) could've stopped by for the trip! But either way this smaller reunion still gives us all the magical feels!
Anyone else feeling a Harry Potter marathon now this weekend?
Missed The Christian O'Connell Show? Catch up by clicking play below and join us from 6AM every weekday!