When former Bachelorette Georgia Love hit out at body shammers who labelled her as having "thunder thighs" we applauded. In an attempt to highlight the cruel comments women in the spotlight have to endure on a daily basis, the bubbly brunette took to Instagram to share just a taste of what she's endured over the last few months.
Love shared a picture of her working out, alongside vicious comments which were posted about her to a website. Trolls not only hit at her appearance but also her relationship with Lee Elliot.
"The guys who didn't get a rose actually went home in relief, she's no prize!" one wrote.
"Congrats to Lee to score an old lookin' cat lady with thunder thighs. I bet he keeps blonde sugar candies on the side."
The stunning journalist hit back writing: "No I'm not a size 6 and I will never apologise for that. I am a happy, fit, active, NORMAL person and that is all any of us should strive to be," she wrote.
Love received a barrage of support with thousands of comments and likes applauding her actions. This weekend in true witty Georgia Love style she hit out again. This time posting a candid snap of her and boyfriend Lee Elliott checking in at the airport.
"Checking in my thunder thighs for the flight," she wrote with an image she shared on her Instagram Story.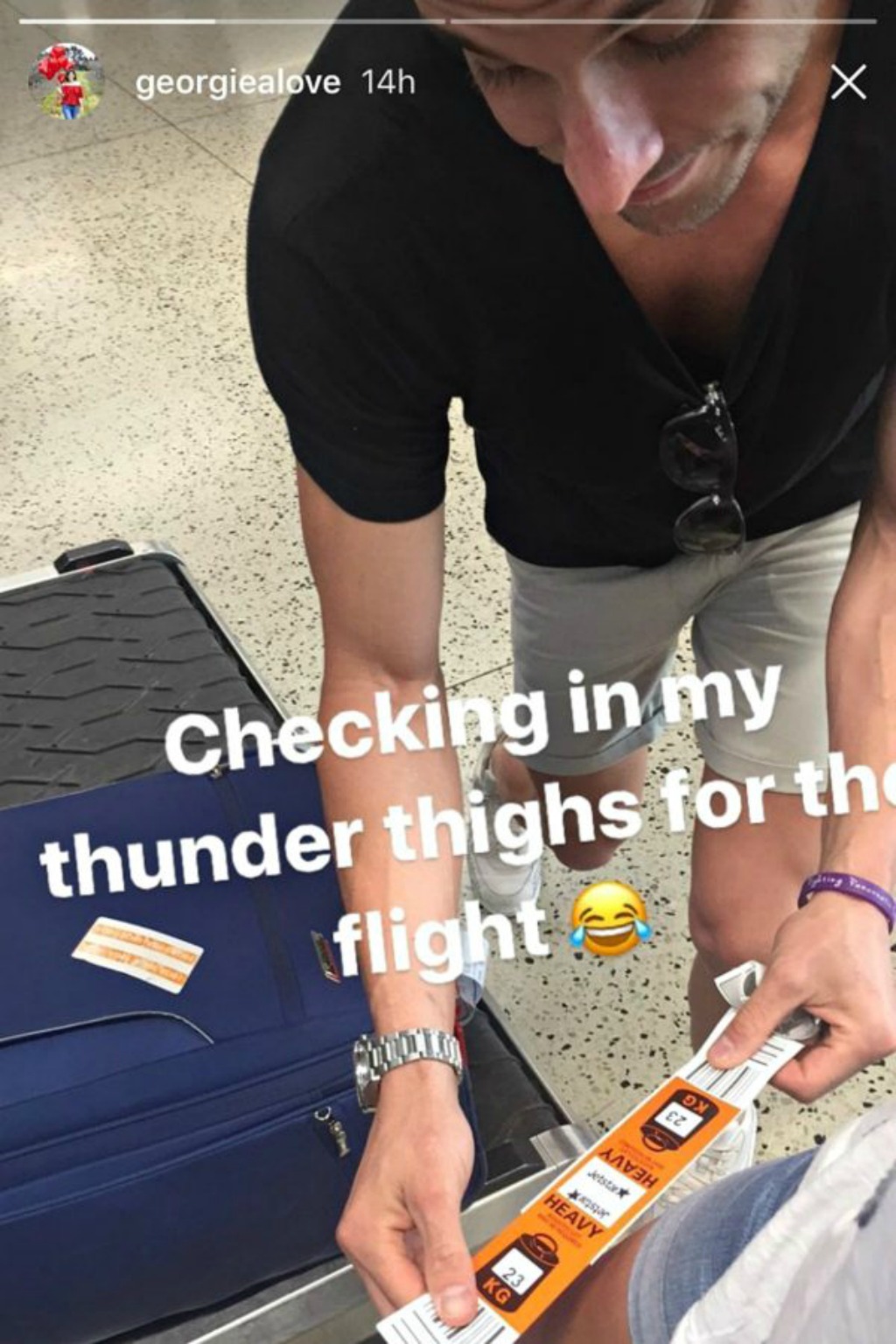 Source: Instagram
Georgia Love: 1, Haters: 0.
Missed The Christian O'Connell Show? Catch up by clicking play below and join us from 6AM every weekday!