2016 finished off in the worst way possible when beloved British singer George Michael passed away suddenly on Christmas Day aged just 53.
Fans went into mourning for the star who first rose to fame in the early 80's as part of pop duo Wham! before having even greater success as a solo performer during the 90's.
The cause of his death was prone to rumor and innuendo in the following days and now the details of his official autopsy have released, with the verdict of 'inconclusive' being given after the post-mortem examination on Thursday.
Hannah Jones of Thames Valley Police has stated that further tests are needed, with results not expected to be known for several weeks.
"A Post Mortem examination was carried out yesterday as part of the investigation into the death of George Michael. The cause of death is inconclusive and further tests will now be carried out. The results of these tests are unlikely to be known for several weeks."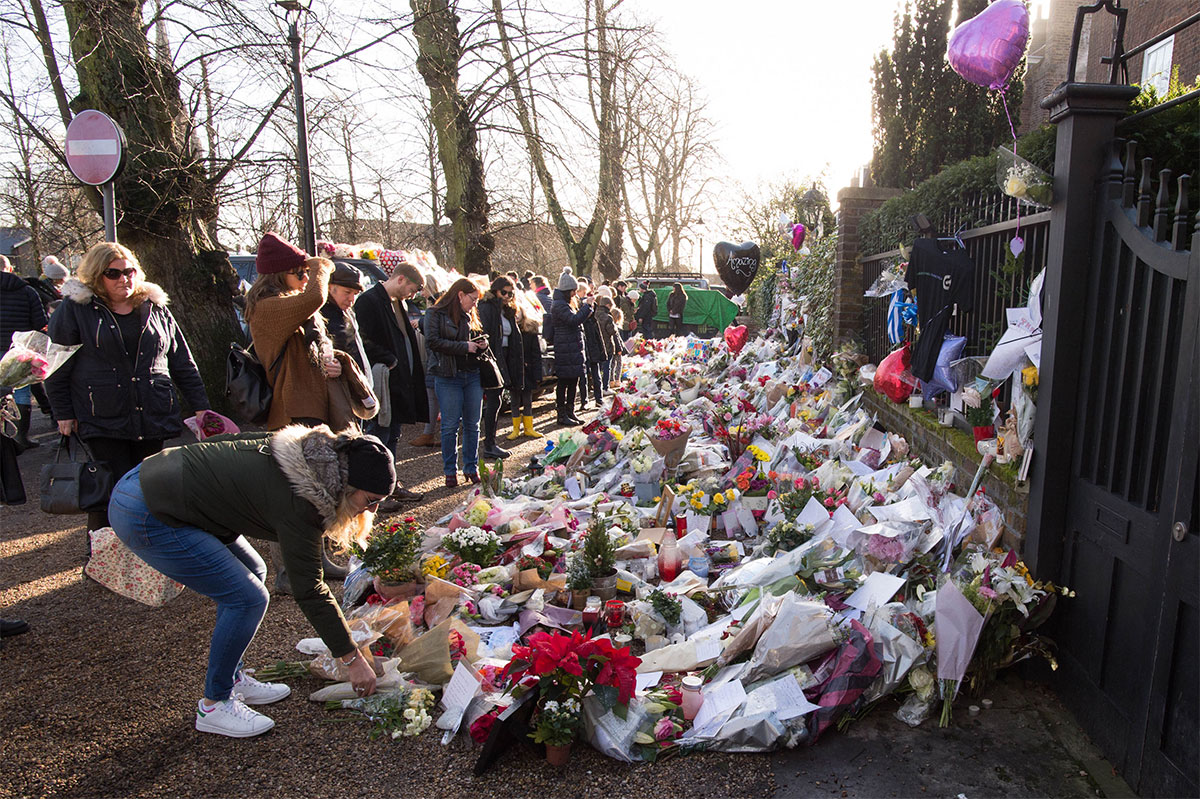 Fans leave flowers outside George Michael's home in north London
Police said at the time of the singer's passing that they were treating it as "unexplained but not suspicious", and his manager Michael Lippman told the press that he believed he had died of heart failure.
Let's hope that the finding's in a few weeks will put all rumors to bed and there is no wild speculation as has happened in the past when a celebrity passes away.
TRENDING NOW: Dr Pimple Popper Extracts A Hefty Eye Cyst
Missed The Christian O'Connell Show? Catch up by clicking play below and join us from 6AM every weekday!