Shopping can be a chore at the best of times, with the long lines, lugging armfuls of clothes in and out of change rooms, and carrying your bags back to the car at the end of the trip.
But while online shopping seemed to have solved all of these issues, one problem still remained: not being able to try the garments on.
Alas, technology has come to our rescue once more.
Gap have released a new app which allows customers to try on clothes without setting a foot in a single store.
Called the 'DressingRoom' app, consumers can try on clothes through a virtual reality experience.
Shoppers simply select a Gap style, choose their body type and a digital mannequin wearing the garment appears.
Customers can even move the avatar around to see how the clothing looks from different angles. Voila!
If you're happy with how it looks, you can then purchase straight the item from the app.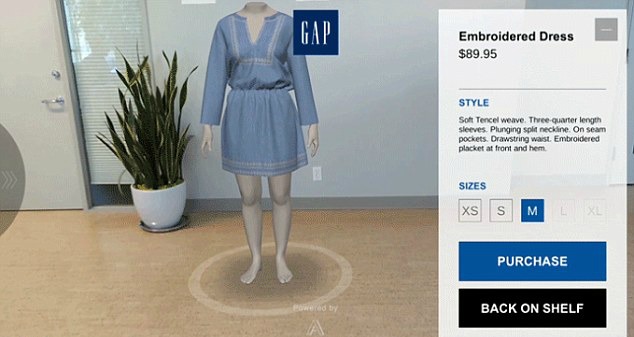 The app also selects a range of clothing and accessories to suit every shopper's shape and size.
Shopping has NEVER been easier!
The app, which will launch later this month, is literally every woman's dream invention.
Ahhhh technology!
Source: Daily Mail
Images: Gap
Missed The Christian O'Connell Show? Catch up by clicking play below and join us from 6AM every weekday!