Stevie Nicks is the cover girl on the new issue of Rolling Stone, and as she's been doing recently, she really opens up about her personal life. Here are some highlights:
On her past drug use: "All of us were drug addicts. But there was a point where I was the worst drug addict… I was a girl, I was fragile, and I was doing a lot of coke. And I had that hole in my nose. So it was dangerous."
Tom Petty on her drug use: "I did all I could to talk her into getting some help and getting right. I was very worried about her. To the point that if the phone did ring and they said, 'Stevie died,' I wouldn't have been surprised."
On her current drug use: "When I'm writing, I will allow myself to smoke a little bit of pot. It's my one little thing that I can do. I use it as a tool, and I'm very careful, you know? And I get results. However, if I thought it was going to lead me back to something worse, I'd stop."
On dating a young waiter in the '90s: "One day, he came home and said, 'I got two tickets for Bill Maher, will you go with me?' and I'm like, 'Are you insane? No. I'm not going. I'm famous! I'm Stevie Nicks! Everybody's gonna spend the whole time taking pictures of us. And I can't keep on making excuses about why you can't go anywhere I can go. Like, can I take you to the Grammys? No. Can I go to the market with you? No. Can we go to a movie together in downtown Santa Monica? No. All we can do is stay in.'"
On the possibility of dating an older man (Stevie is 66): "What if I fall in love with somebody and they die?"
And on dating someone her own age: "They wanna go out with somebody that's 25. That has been going on since the Bible, and I haven't even read the Bible, but I know that. So what am I gonna do, compete with that? I'm not a competitor. So I don't even wanna be in that situation."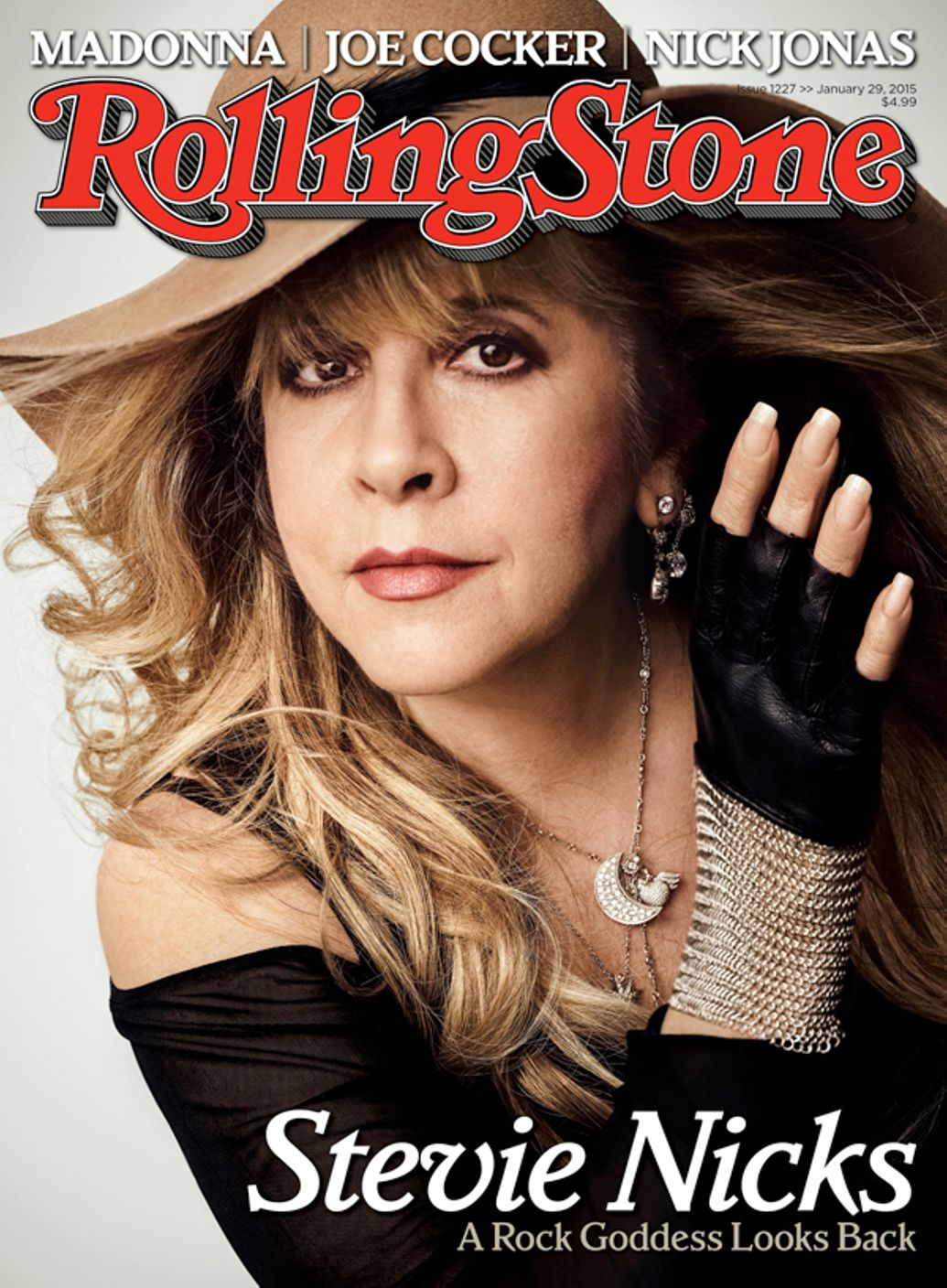 Image: Courtesy of Rolling Stone – Stevie Nicks photographed by Peggy Sirota for Rolling Stone.
Missed The Christian O'Connell Show? Catch up by clicking play below and join us from 6AM every weekday!