They say it takes a village to raise a child.
But sometimes it takes a very generous village (and a very clever pup).
That's the case with Rheegan, a three-year-old little legend who lives with autism.
His grandma Janelle (aka 'Super Gran'), told Christian about her tireless efforts to raise $20,000 to get Rheegan an assistance dog to keep an eye out for him.
As you can imagine, $20,000 is a hell of a lot of money for a single mum and a grandma to raise, so Christian thought this was as worthy of a cause as any to get behind.
On behalf of Gold, Christian pitched in $10,000 and reached out to his amazing listeners to see if they could help get the other half.
Here's the beautiful moment he told Super Gran of his plan:
What happened the day after was truly extraordinary.
Rheegan's Smart Pups page was flooded with donations and touching messages that melted our hearts.
Everything from $5 to $1000 were generously tossed in the bucket, leaving Christian and the team completely floored at out listeners' generosity.
In just a few breathtaking hours, we reached the $20,000 and Christian had the privilege of telling Rheegan and his family the good news:
In a world where misery and ego sells, people's innate generosity and goodness is too often overlooked.
These past couple of days not only permanently altered the trajectory of one little boy's life, they reminded us that this city is filled with amazing people and we're incredibly lucky to spend our mornings with them.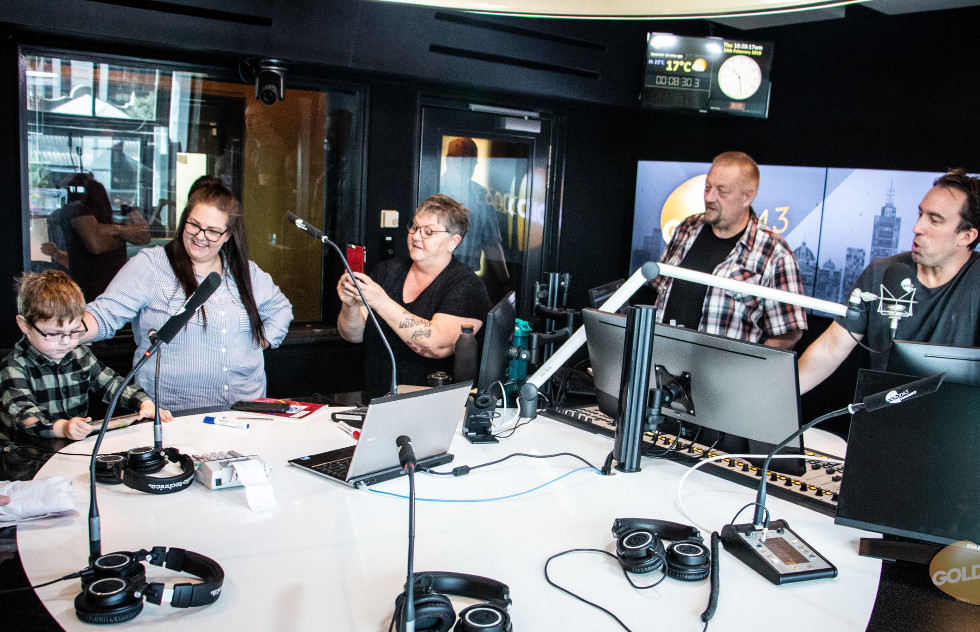 (By the way, this story has one more twist. It involves a man, blocks of gold and a crumpled envelope filled to the brim with $100 bills)
Missed The Christian O'Connell Show? Catch up by clicking play below and join us from 6AM every weekday!