Chrissy Amphlett's widower Charley Drayton has blasted Divinyls guitarist Mark McEntee after he announced the band is set to tour again nearly six years after her death.
Drayton,53, who was also the band's drummer, has posted a message on Facebook urging fans NOT to attend any of the gigs featuring the new line up.
His message reads:
'DON'T DRINK THE KOOL-AID.
McEntee is paying no respects to Chrissy what-so-ever (sic),'
'If he is celebrating the music they wrote together, why did he quit and leave his partner during the middle of Divinyls last tour in 2010 while it took every ounce of energy for Chrissy to grace the stage the way she did…? '
On top of that… Anyone who would front the band "Divinyls" – who's [sic] name was not Chrissy Amphlett should seek some trust worthy [sic] advice as soon as possible! I have said enough for now.'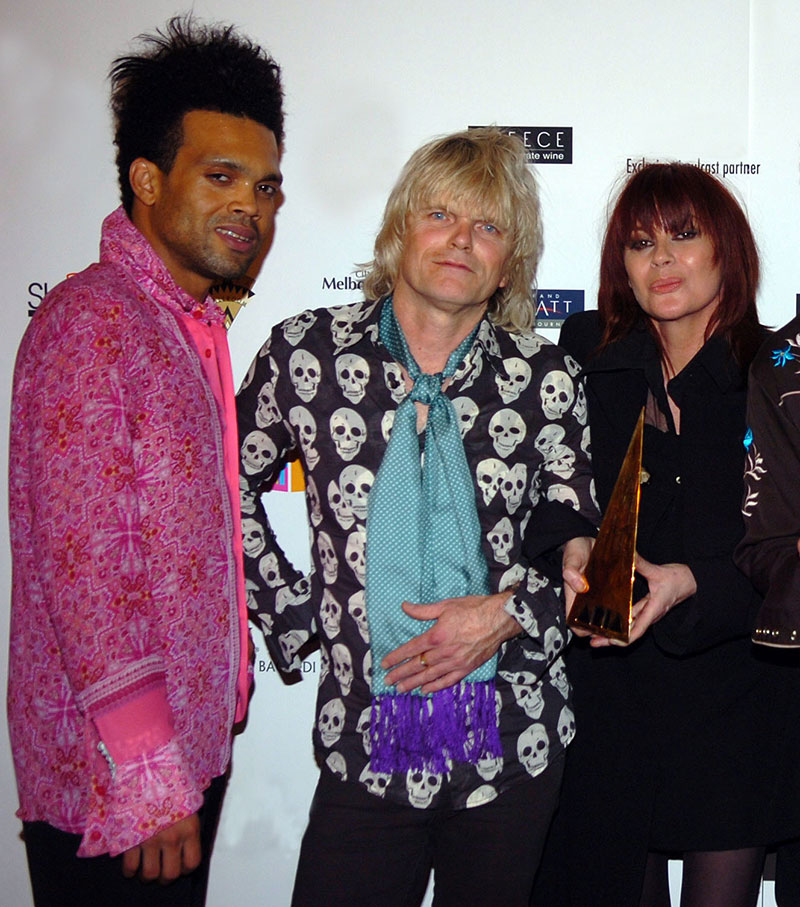 Charlie Drayton, Mark McEntee & Chrissy Amphlett, 2006
Speaking with the Herald Sun, McEntee Mark defended his decision to put together a new group including new singer Lauren Ruth Ward, will tour Australia in February and March.
'I don't care what anybody else thinks. The fans who want to come see it, will come see it,'
'Lauren isn't trying to step into Chrissy's shoes, no one could ever step into Chrissy's shoes. She will do it her own way.'
VIDEO: MARK MCENTEE ANNOUNCES DIVINYLS TRIBUTE TO CHRISSY AMPHLETT
Missed The Christian O'Connell Show? Catch up by clicking play below and join us from 6AM every weekday!