Chris Hemsworth is interested in remaking the 1986 comedy classic Three Amigos! with his real-life amigos, Chris Evans and Robert Downey Jr… and people are totally down with the idea.
During a Q&A sesh at the ACE Comic Convention in Illinois earlier this week, Hemsworth was asked if he'd reteam with the guys in a non-Marvel capacity, particularly now their characters will likely never meet again post-Endgame.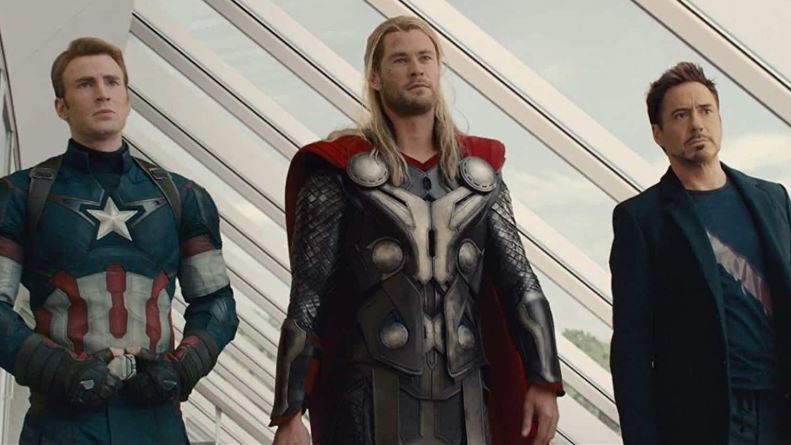 "Absolutely. I would love to. That was so sad about kind of finishing Endgame, was just 'Were we ever going to get to hang out again?', Hemsworth said.
"I immediately started thinking 'What else could we do?' And I'd love to. We could remake the Three Amigos! or something."
Well, Twitter lit up. And, for once, it wasn't sharpening its pitchforks – most were in support for it to happen.
@chrishemsworth @ChrisEvans@RobertDowneyJr

I usually cringe at the thought of remakes but this would be good. Imagine "My Little Buttercup". Pure joy!!!#makeithappenhttps://t.co/VACPbpHwcC

— Bleed Balance (@BleedBalance) October 15, 2019
OK YES!! https://t.co/2sVVYNCtmi

— Jeff Robertson (@jeffrobertson89) October 14, 2019
The movie would get all of my money. https://t.co/WSX9XjkcfS

— Ross Hughes (@hughescoloring) October 14, 2019
Three Amigos is one of my faves, and I usually hate any idea of a remake, but I'm down for this.

— Steven Castro (@Muzikfreq) October 15, 2019
The original, starring Steve Martin, Chevy Chase, and Martin Short, tells the story of three silent-film actors who are mistaken for their rough-and-ready characters on a visit to a rural town in Mexico that is regularly terrorised by bandits.