It's every woman's worst nightmare, rocking up to work wearing the same thing. Channel Nine newsreader Amber Sherlock, her colleague Julie Snook and psychologist Sandy Rae faced this very conundrum.
A video has been leaked showing the true pressures of live TV. The footage shows the lengths Amber Sherlock went to, to stop the wardrobe disaster from appearing on air. Unfortunately for her the conversation was leaked to Mumbrella and the results are, well, awkward.
"I need Julie to put a jacket on. I asked her before we came on… I told you two hours ago." She's heard telling a floor manager.
"I'm sorry, I've been flat out," apologised Snook, suggesting somebody might find her a spare jacket.
Sherlock remarks "I made this clear two-and-a-half-hours ago…"
To which Snook responds: "Amber, if it's an issue, I can get on out of here…" Rae responded, implying she was about to walk.
"It is an issue. Go and grab a jacket…. I wasn't saying it for no reason. The wardrobe girls will be furious downstairs," Sherlock fired back.
"If there's an issue I can just head on out and get back to work. I'm flat chat. I genuinely forgot," Snook responded.
The vision turns to black but the audio continues. "I'll just jump on out, honestly," Snook threatens.
"Fine, jump on out if that's what you'd like to do," Sherlock snapped back. "Come on, wearing a jacket. I asked you two-and-a-half hours ago. It's not the hardest request," she continued.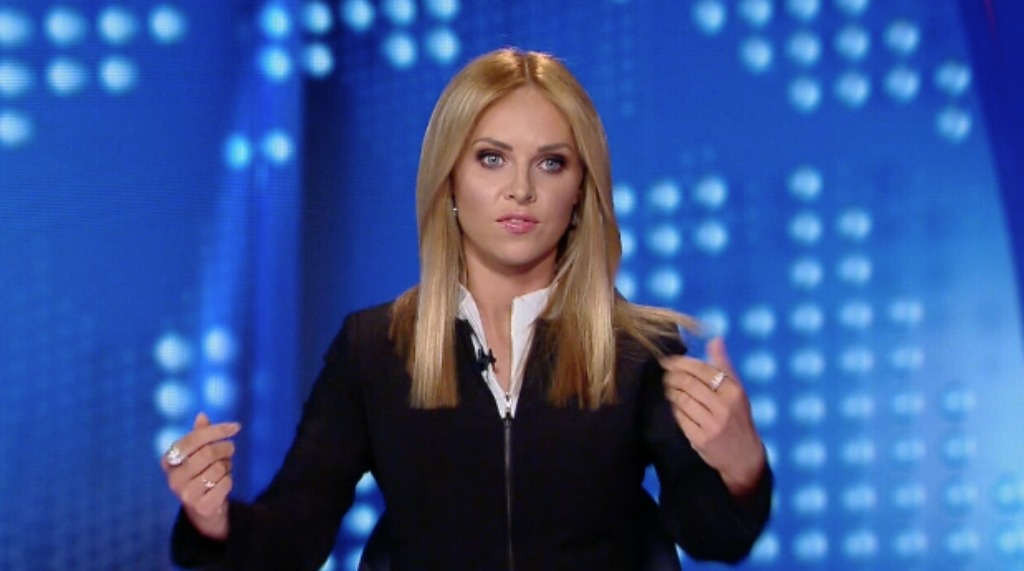 Source: Nine News
The video shows Snook reappear on camera wearing a black jacket, before the trio talk calmly and politely on air about Donald Trump's apparent predilection for golden showers. And that my friends is TV!
Missed The Christian O'Connell Show? Catch up by clicking play below and join us from 6AM every weekday!