Gird your loins, Bruce Springsteen's first car is for sale.
But screw luxury auction houses, Springsteen historian Michael Crane is selling the 1957 Chevrolet Bel Air convertible on eBay.
The sale will include the original vehicle rego, a temporary insurance card and an insurance car issued in Springsteen's name and address.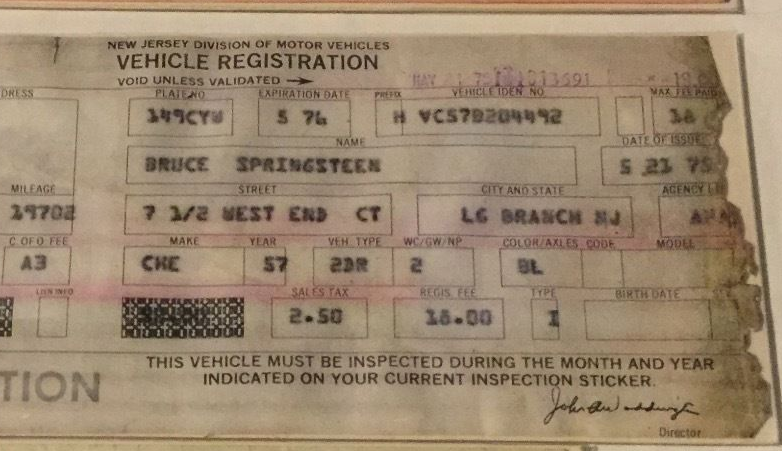 The Boss bought the car in 1975 at the age of 25 – three months before the release of Born to Run. He wrote about it in his book, Songs.
"That summer I bought my first set of wheels for $2000. It was a '57 Chevy with dual four-barrel carbs, a Hurst on the floor and orange flames spread across the hood."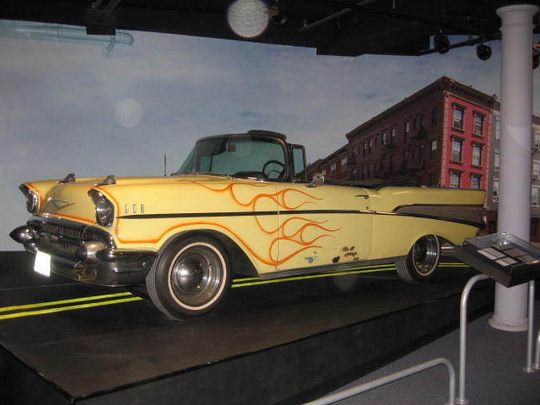 RAD.
Springsteen sold it a year later because it drew too much attention after he appeared with it in magazines, according to reports.
The car was featured at the Rock and Roll Hall of Fame Annex in NYC from 2008-2010 and the Rock and Roll Hall of Fame in Cleveland.
A press release stated the car was in "great running condition since the electrical and mechanical systems have been overhauled; the body and frame are untouched, just the way it was when Bruce owned it."
There is even some rust on the driver's side door. #authentic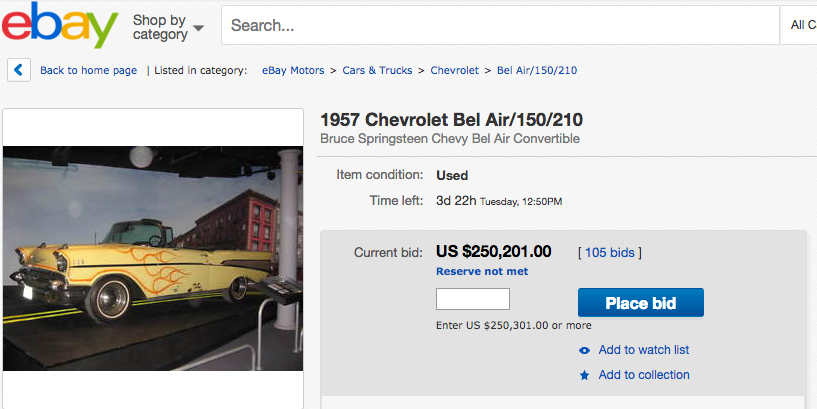 The release went on to say that the car was where Springsteen "wrote Born To Run, Thunder Road and Backstreets."
At the time of publishing this article, the current bid was $250,201.00 and three days left for bidding.
The reserve has not yet been met.
Springsteen will kick off his 2017 Australian tour at Perth Arena on January 22.
Source: USA Today