Are these the biggest clowns on our roads or are they heroes to motorists everywhere?
That's the question dividing people over the Facebook page 'Block Their Shot' which encourages Aussies to obstruct police speed cameras on our roads.
With over 40,000 likes and daily updates of the 'legends' quite literally blocking their shot, it's certainly a concept that's taken off.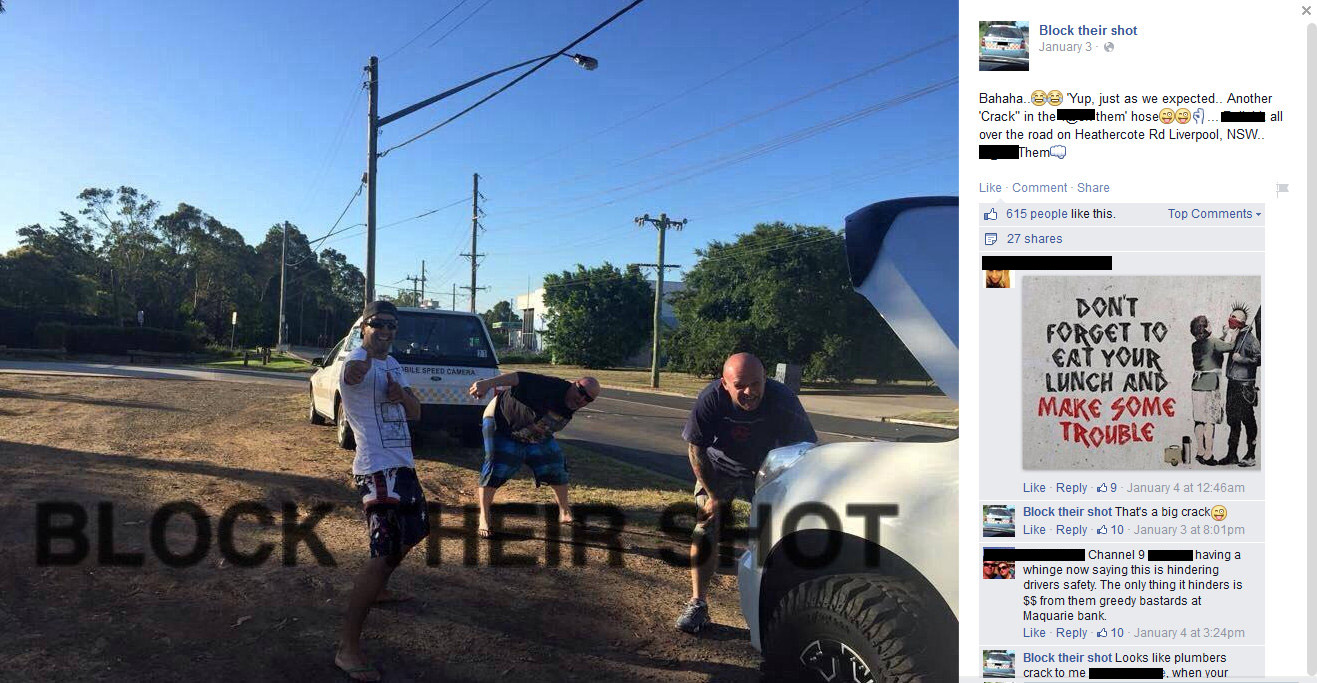 Showing photos of motorists "broken down", parked up and posing with signs warning other motorists of the speed trap, the page encourages people to "start looking out for one and other [sic]".
Claiming the cameras are nothing more than revenue raising, admins of the page say that receiving a speeding ticket three weeks after the fact does nothing to save lives.
"They only look at us as their economy, we are their business that is all, nothing more nothing less," the page claims.
With speed cameras always a topic guaranteed to divide, our question – are these guys going about it the right way?