Bill Cosby's wife Camille is standing by him despite his admission to drugging women for sex.
This revelation came to light after court deposition documents from 2005 came to light last week.
Cosby admitted in documents revealed last week that he supplied Quaaludes – a strong depressant used widely in the 60s and 70s – to a woman in 1976 who later accused him of sexual assault.
Cosby, accused of sexual assault by some 30 women over decades but who has so far escaped justice, made the admission in a deposition in 2005, talking about an incident from 1976.
The 77-year-old was questioned by Dolores Troiani, a lawyer for Andrea Constand, a former women's basketball director at Philadelphia's Temple University where Cosby studied and was a member of the board of trustees.
Constand took her rape case to court, but the case was dropped.
Cosby's lawyers had long sought to block publication of the court transcripts, but they were released on Monday on the PACER public court records website.
In one exchange between Cosby and Troiani, the comic admitted having obtained seven prescriptions for Quaaludes, a powerful sedative drug.
"You gave them to other people?" asked the lawyer.
"Yes," replied Cosby.
Troiani then asked him: "When you got the Quaaludes, was it in your mind that you were going to use these Quaaludes for young women that you wanted to have sex with?"
"Yes," replied Cosby, although a short time later he said he had misunderstood the question, and was referring only to one woman.
"I misunderstood. Woman, meaning T….., and not women," he said.
Later in the deposition, Cosby said: "I meet Ms (T, whose name was redacted to preserve her anonymity) in Las Vegas. She meets me back stage. I give her Quaaludes. We then have sex."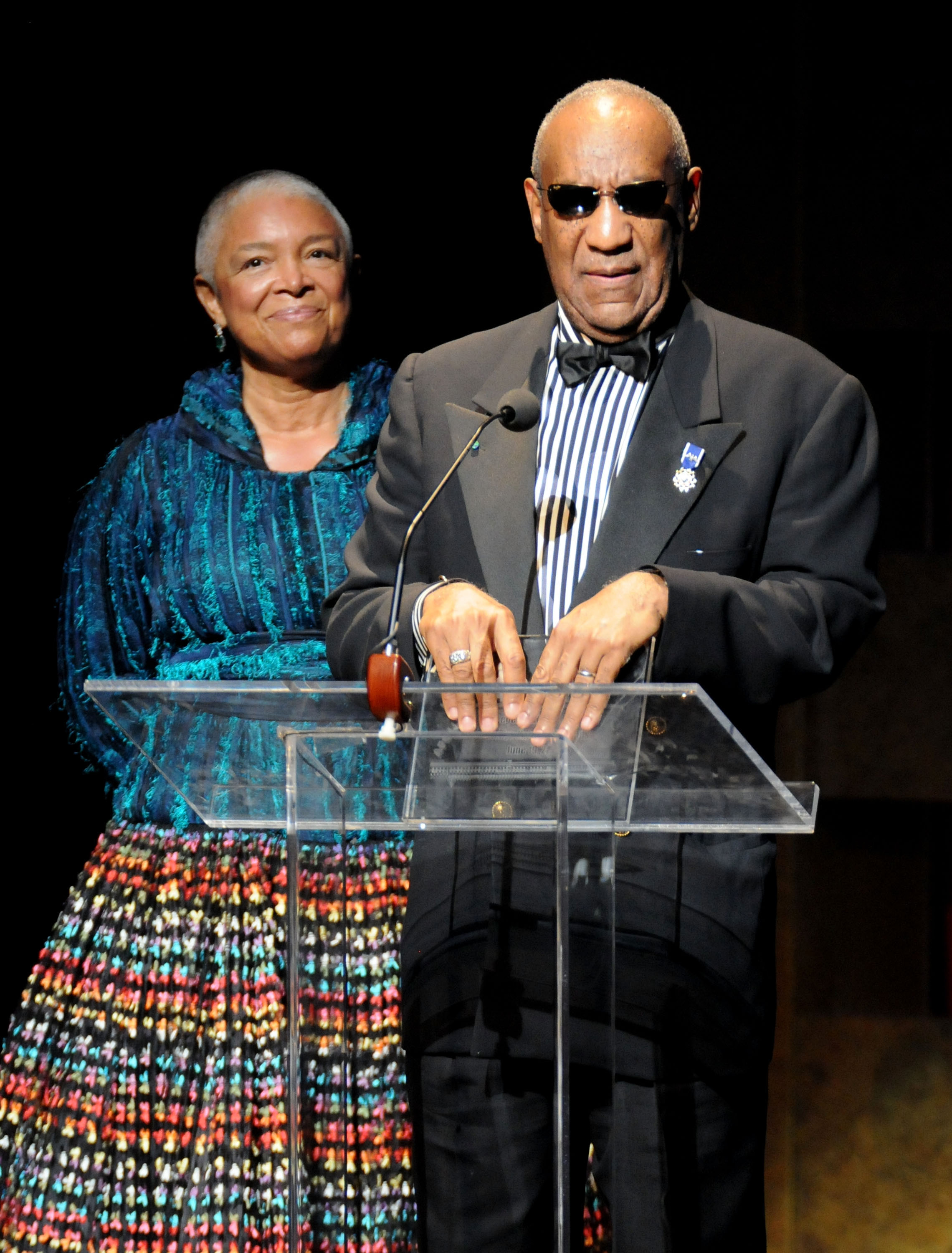 But his wife Camille, 71, doesn't believe her husband is a rapist, a source employed by the family told the New York Post.
"Camille still doesn't believe that Bill provided drugs and had sex with women without their consent," the source said.
"She's well aware of his cheating, but she doesn't believe that her husband is a rapist."
Camille has also been his business manager since before he was famous in comedy, and according to the New York Post, she is "a proud, dignified but stubborn woman. You can say that she's standing by her husband, but really, the more people stand against him, the more she perceives it as an affront to her and all that she's done to make him a star".
"I created him, I knew what I was getting and we'll fix this," she reportedly told the gathering at a meeting at the couple's Shelburne Falls, Massachusetts, home Tuesday night.
"They are making him out to be such a bad guy, a monster."
Cosby is famous for his role in The Cosby Show, a popular family comedy that aired in the 1980s and 1990s.
AAP & Staff Writers
Missed The Christian O'Connell Show? Catch up by clicking play below and join us from 6AM every weekday!