In massive news for fans of 90's nostalgia, the original cast of Beverly Hills, 90210 are returning for a brand new six-episode series on Fox.
The network made the announcement that, nineteen years after the original series wound up (let's not speak about the first reboot that ran from 2008-2013!) Jason Priestley, Jennie Garth, Ian Ziering, Gabrielle Carteris, Brian Austin Green, and Tori Spelling are reuniting.
However, there was no word on original heat throb Luke Perry AKA bad-boy Dylan making an appearance…
BUT, this won't be exactly how we remember the original show where the gang used to ang out at the Peach Pit in between classes.
Instead, the actors will play 'heightened' versions of themselves.
BEVERLY HILLS 90210 CAST THEN AND NOW
Fox revealed in a statement:
"Jason, Jennie, Ian, Gabrielle, Brian and Tori reunite when one of them suggests it's time to get a Beverly Hills, 90210 reboot up and running. But getting it going may make for an even more delicious soap than the reboot itself. What will happen when first loves, old romances, friends and frenemies come back together, as this iconic cast – whom the whole world watched grow up together – attempts to continue from where they left off?"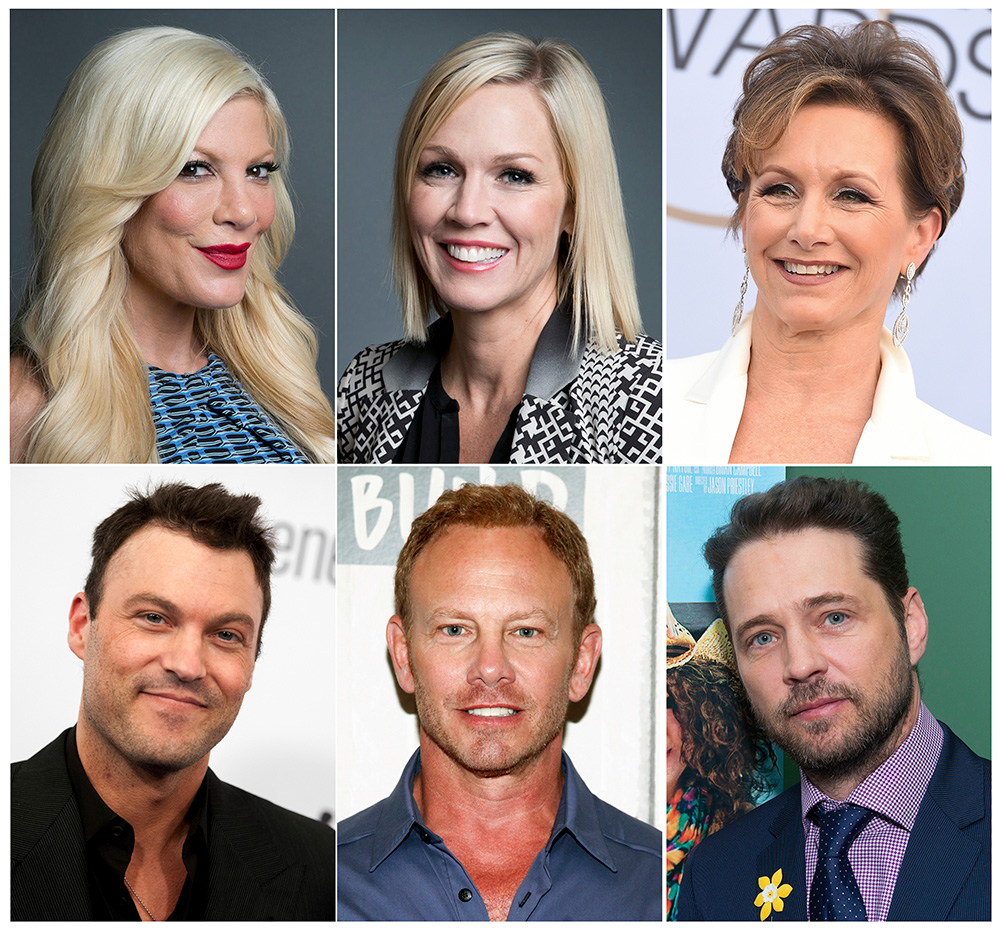 "Beverly Hills, 90210 left an indelible impact on pop culture and an entire generation," said Michael Thorn, Fox entertainment president.
"Its powerful legacy is an important part of our network's DNA – bold stories not told anywhere else and bigger-than-life-characters – and we're honoured to bring back the beloved original cast members for 90210."
The new 90210 limited series is scheduled to air this year.
LA Times
Missed The Christian O'Connell Show? Catch up by clicking play below and join us from 6AM every weekday!