Chemist Warehouse have caused a stir by posting an advertisement selling $20 sick leave certificates.
While pharmacists have been able to issue certificates for absence from work since 2009, some people argue that people will use this option to take advantage of their employer, and worse, risk getting seriously ill if they bypass visiting their GP.
According to guidelines developed both by the Pharmaceutical Society of Australia and the Pharmacy Guild of Australia, pharmacists are 'entitled to charge for issuing a certificate… The fee should reflect the consultation period and other business infrastructure costs.'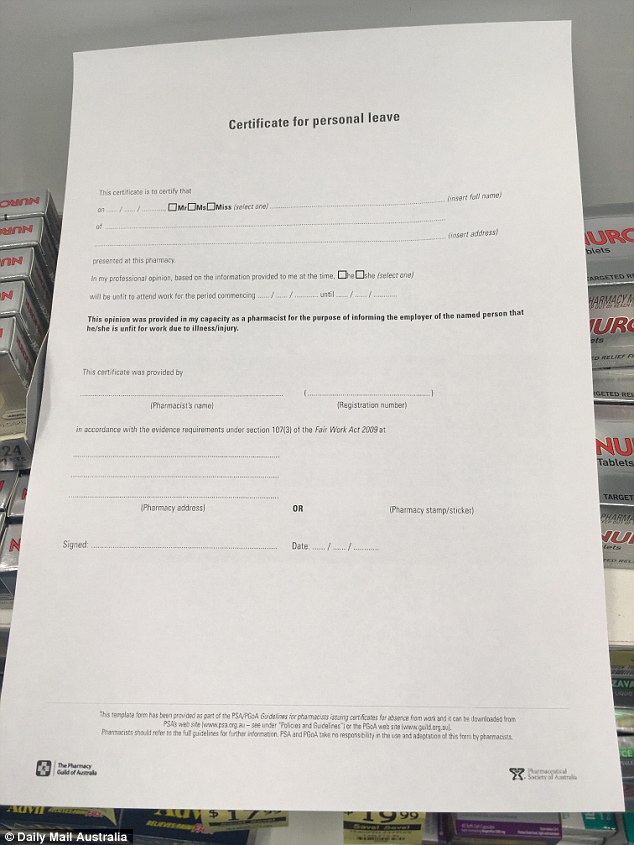 However Vice President of the Australian Medical Association Dr Tony Bartone recommends patients consult their general practitioner if they are feeling too ill to work, rather than buying a certificate.
'The combination of symptoms which prevented a patient from attending work might seem innocuous, but it could be the beginning of something more severe,'
'It makes more sense to see your family GP. It's about a continuity of care, an ongoing clinical relationship, which goes to informing and providing future care,' Dr Bartone said.
According to a 2016 study the average Aussie employee takes 9.5 sick days per year.
Daily Mail
TRENDING NOW: BULLSHARK ATTACKS SPEARFISHERMAN
Missed The Christian O'Connell Show? Catch up by clicking play below and join us from 6AM every weekday!