A inner city Sydney council has been forced to make a grovelling apology after an offensive spelling error appeared on Anzac Day banners.
Images of fallen soldiers were printed on banners hoisted in local streets with the text 'Lest we forgot'.
The City Of Canada Bay council logo also appeared on the banners.
Local residents were left shaking their head in bewilderment as to how this could have got through the approval, printing and erecting process.
"How much of my rate payer dollars have been lost to this stupidity?? I can't believe it !!!!" wrote Silvana Mandile Criscione on the council's Facebook page.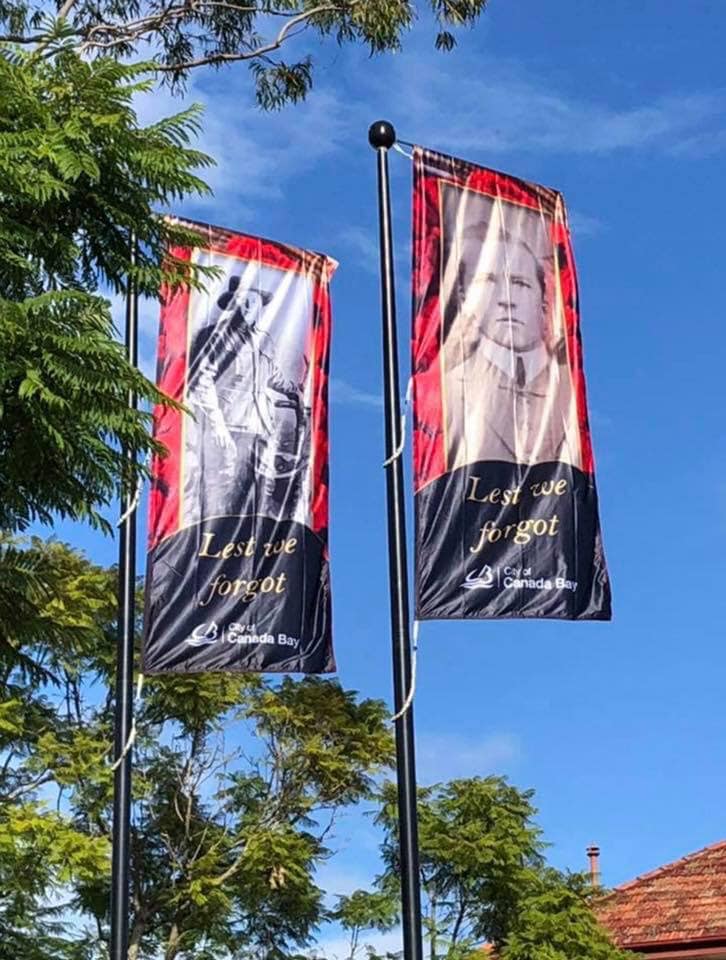 The council was praised however for their clearly genuine apology and for acting quickly to remove the banners.
"I have today been made aware of banners that have been erected in our area containing an extremely unfortunate, and disrespectful, error," City of Canada Bay General Manager Peter Gainsford said in a statement.
"I am extremely disappointed and accept full responsibility.
"I have been informed that the error was due to a miscommunication between Council staff and the printer of the banners.
"All of the banners were removed this morning within two hours of Council being notified. I have spoken to representatives of the Concord, Five Dock and Drummoyne RSL branches this morning and unreservedly apologised for any offence.
"I would like to apologise to our community, in particular to the members of our local RSL branches and to our veterans, for this egregious error."
The phrase "Lest we forget", taken from Rudyard Kipling's poem Recessional, is usually repeated by listeners in response to the Ode Of Remembrance.
Missed The Christian O'Connell Show? Catch up by clicking play below and join us from 6AM every weekday!