Anne Hathaway is pregnant, and she was simply stunning on the red carpet.
She made an appearance with her hubby Adam Shulman,34, and her growing baby bump, in a short shift dress by Marc Jacobs.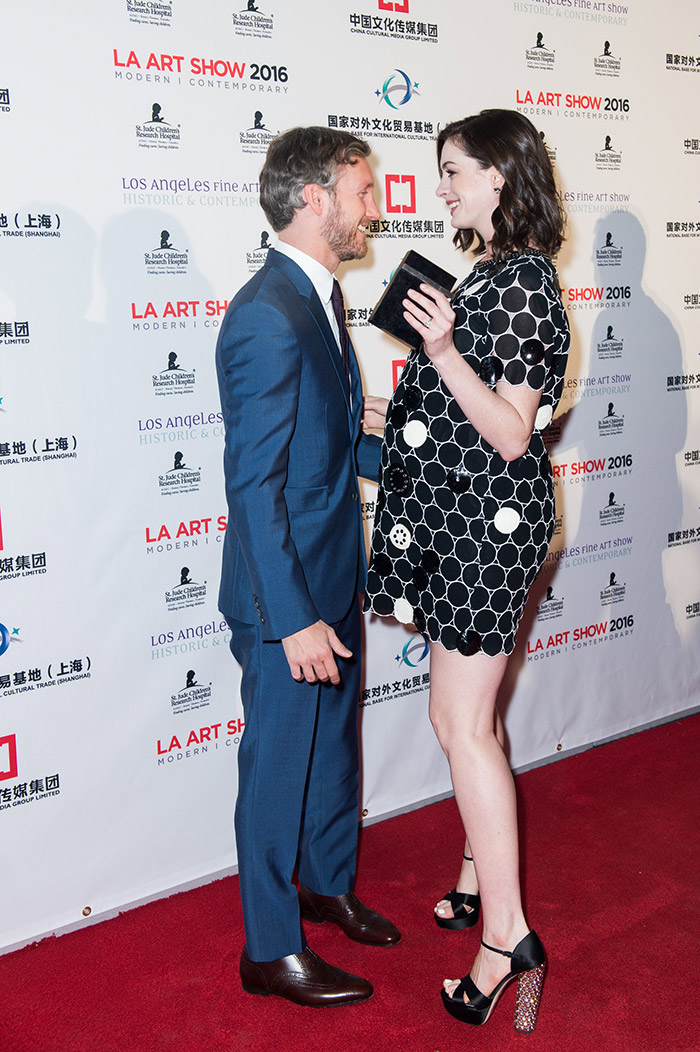 The 33-year-old mum to be flaunted her bump at the Los Angeles Fine Art Show's 2016 opening night premiere party.
The fact that she rocked those massive heels while being pregnant is a feat – even for an Oscar-winning actress!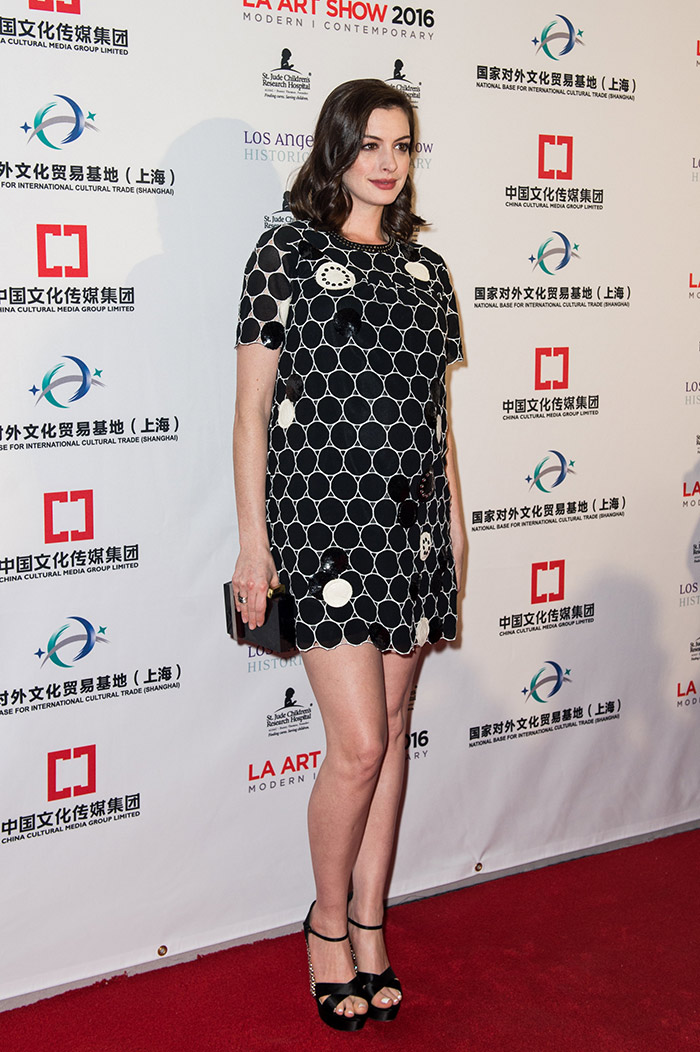 But Hathaway is embracing her pregnancy in more ways than one.
Earlier this month she posted an out-of-character bikini photo on Instagram.
The Intern star wasn't happy being photographed by paparazzi and decided to take her own photo of the day to have some control over it.
This is why she'll always be our Queen of Genovia.
Photos: Getty
Source: News.com.au
Missed The Christian O'Connell Show? Catch up by clicking play below and join us from 6AM every weekday!