Footage of Nine News presenter Amber Sherlock telling her colleague Julie Snook to 'put a jacket on', after they both appeared on screen wearing white tops, made national news last week.
But now the awkward exchange, which has since gone viral, has even made international news.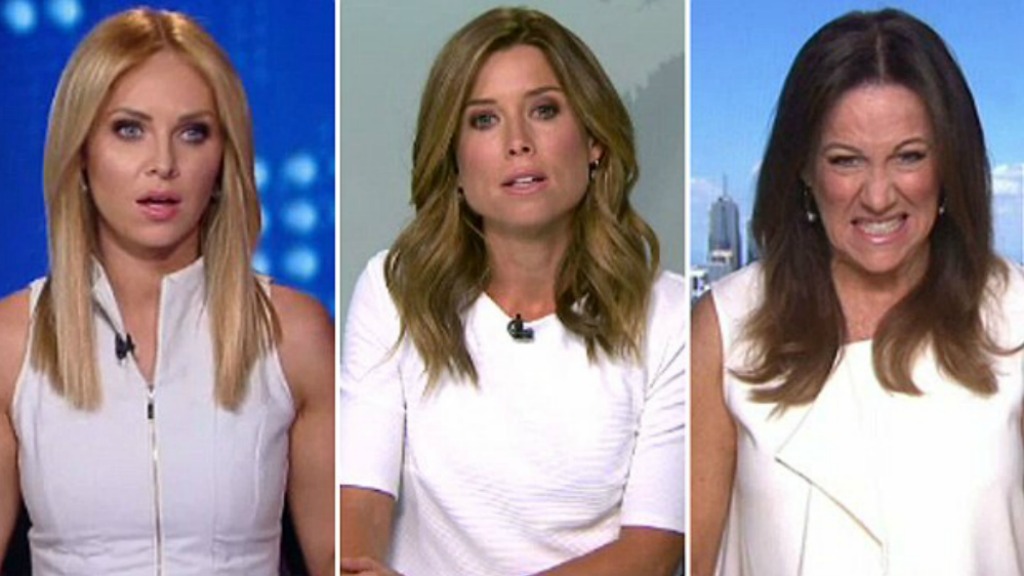 Image: Channel Nine
Jimmy Kimmel was so amused by the footage; he decided to share it with his US audience on Jimmy Kimmel Live! last night.
The comedian mocked Amber during his opening stand up monologue.
"I don't know who decided to release this tape but whoever that was I just want to say thank you from the bottom of my heart," Jimmy said.
"It's like a comedy there. Get those women on The View immediately," he joked, referring to the popular US talk show hosted by women.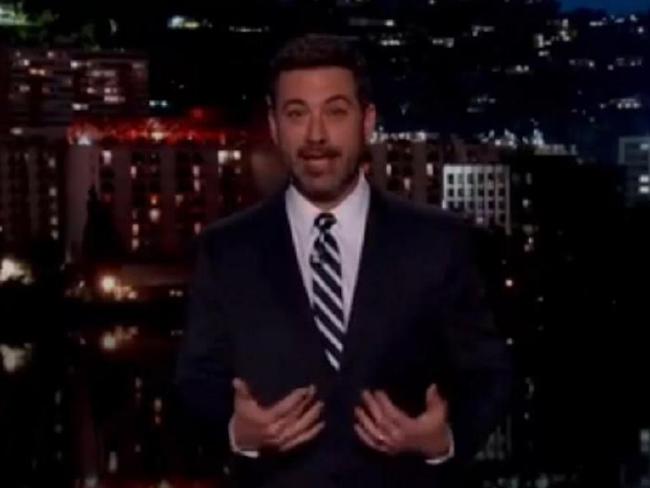 Image: Jimmy Kimmel Live!
The popular TV host then predicted that the footage could well and truly be the 'clip of the year'.
"I know it's early but it could turn out to be clip of the year right there," he said.
Sherlock was due to meet with Nine's National Director of News and Current Affairs and HR representatives yesterday, Yahoo7Be reports.
And according to more reports, the Nine Network has apparently 'flushed out' the person responsible for circulating the footage to Mumbrella, although it is not known who leaked the footage.
Before going live on Wednesday, Amber realized that herself, Julie and guest Sandy Rea, were all wearing white.
Amber then raged at Julie, demanding she put on a different colour jacket.
(If you haven't already seen the footage, we strongly suggest you view it here IMMEDIATELY):
Speaking to her producer, the Amber said: "I need Julie to put a jacket on because we're all in white. I asked her before we came on… Julie you need to put a jacket on."
Julie tried to explain that she had run out of time to change, but Amber furiously replied: "Come on I told you two hours ago."
Julie eventually found a jacket that was lying around the newsroom, and all three women were all smiles on-air.
The following day, Amber responded to her epic diva meltdown, telling Nine Honey: "Live TV can be a pretty stressful beast, at times."
She went on: "And as anyone knows, it's never much fun rocking up to work or to a party in the same outfit as one of your colleagues or friends. I probably overreacted with the pressure of presenting a live news bulletin.
"Thank goodness we had psychologist Sandy Rae around afterwards!!"
Missed The Christian O'Connell Show? Catch up by clicking play below and join us from 6AM every weekday!