UPDATE: More than 40 bodies have been retrieved in the AirAsia search, the Indonesian navy says
A navy spokesman says an Indonesian warship has recovered the bodies from the sea.
"Based on the navy radio, it has been reported that the warship Bung Tomo has retrieved 40 bodies and the number is growing. They are very busy now," Manahan Simorangkir said.
The bodies were found in Java Sea waters about 10 kilometres from Flight 8501's last communications with air-traffic control. The plane with 162 people on board disappeared on Sunday on its way from Surabaya, Indonesia to Singapore after encountering storm clouds.
Images on Indonesian television showed a half-naked bloated body bobbing in the sea.
Search and rescue teams were lowered on ropes from a hovering helicopter to retrieve corpses.
As family members of the plane's passengers sat together in a waiting room at the Surabaya airport, they watched the graphic details on television.
Many screamed and wailed uncontrollably, breaking down into tears while they squeezed each other. One middle-aged man collapsed and was rushed from the room on a stretcher.
The discovery came after several pieces of red, white and black debris were spotted in the Java Sea near Borneo island.
AirAsia group CEO Tony Fernandes tweeted, "My heart is filled with sadness for all the families involved in QZ 8501. On behalf of AirAsia my condolences to all. Words cannot express how sorry I am."
WHAT ELSE WE KNOW:
Debris found floating on the outskirts of the search area have been confirmed to be part of the missing aircraft vehicle, Indonesia's director general of civil aviation told AFP.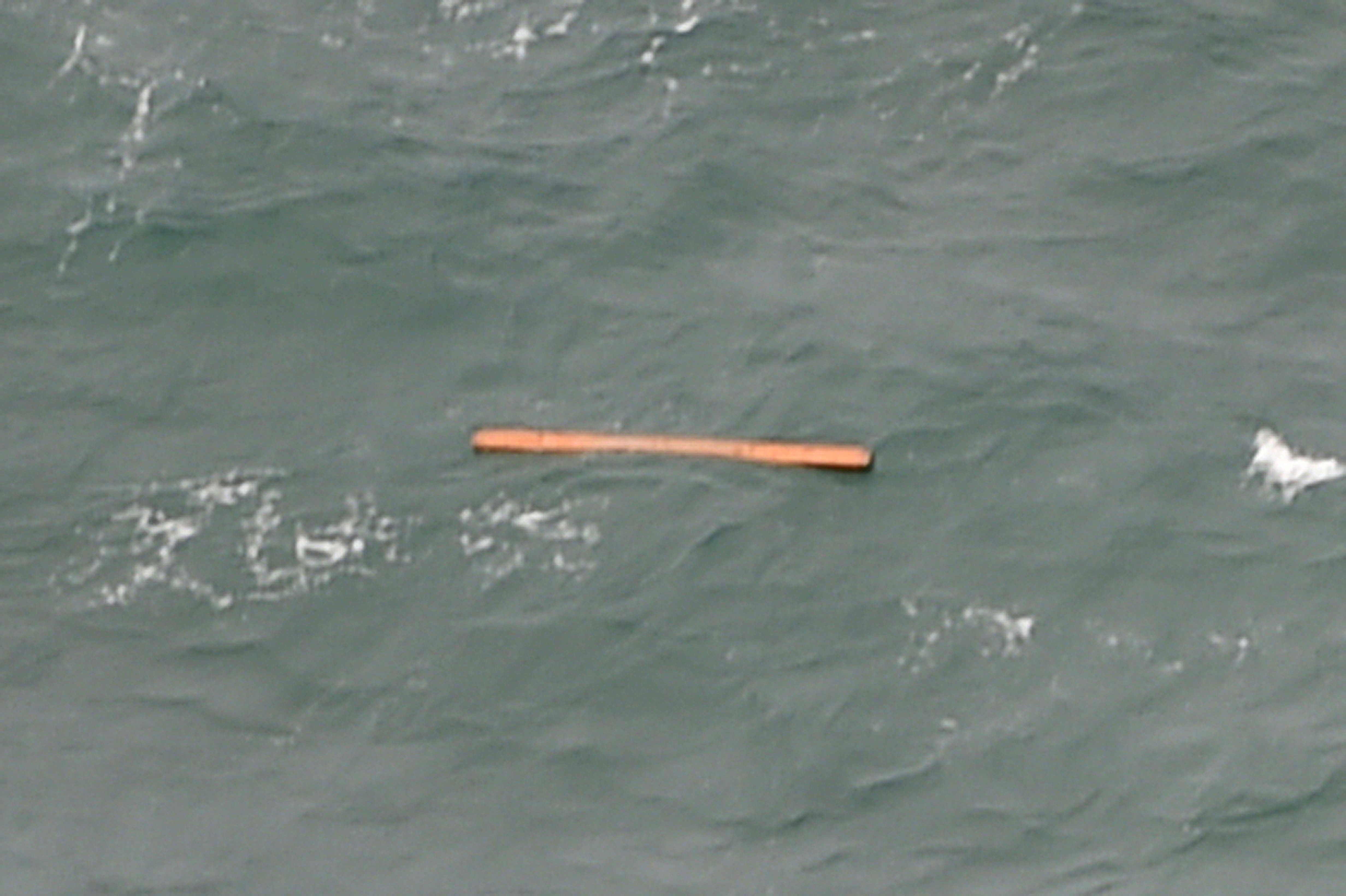 "For the time being it can be confirmed that it's the AirAsia plane and the transport minister will depart soon to Pangkalan Bun," Djoko Murjatmodjo said.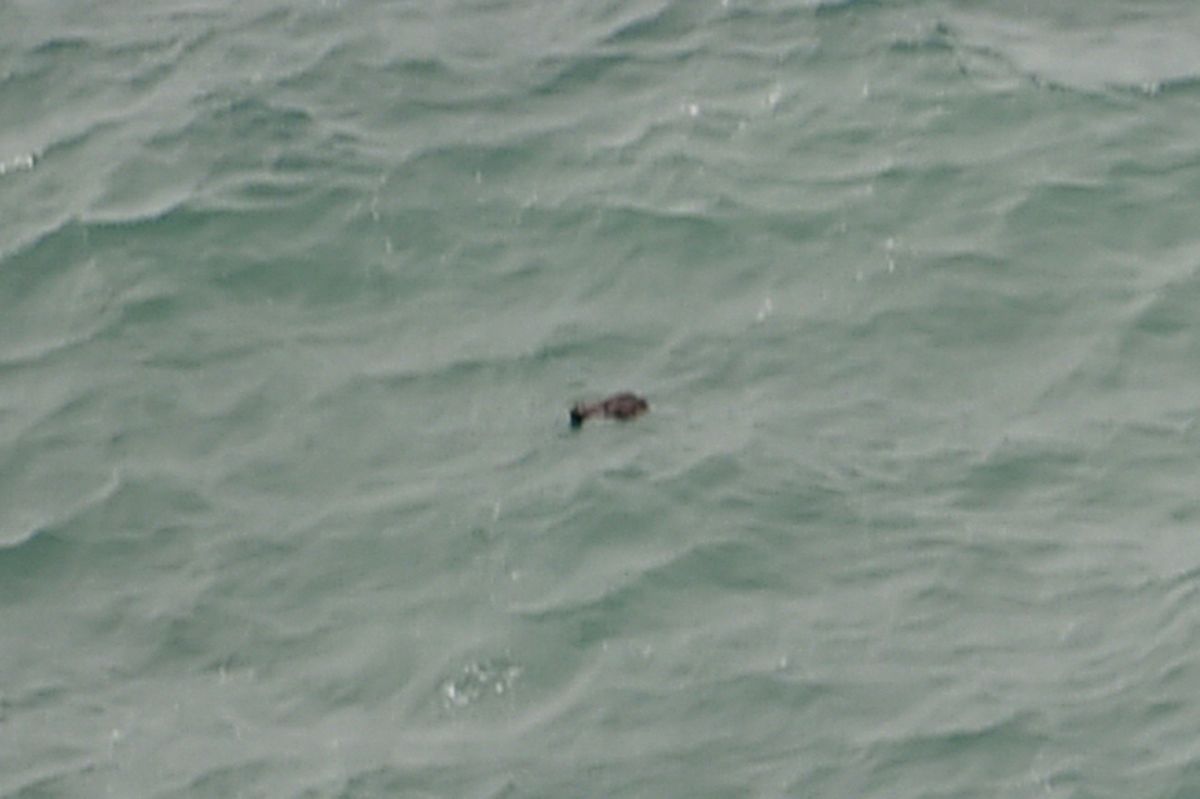 "Based on the observation by search and rescue personnel, significant things have been found such as a passenger door and cargo door. It's in the sea, 100 miles (160 kilometres) southwest of Pangkalan Bun," he said, referring to the town in Central Kalimantan, on the island of Borneo.
What that means for the remainder of the search and rescue efforts is yet to be determined.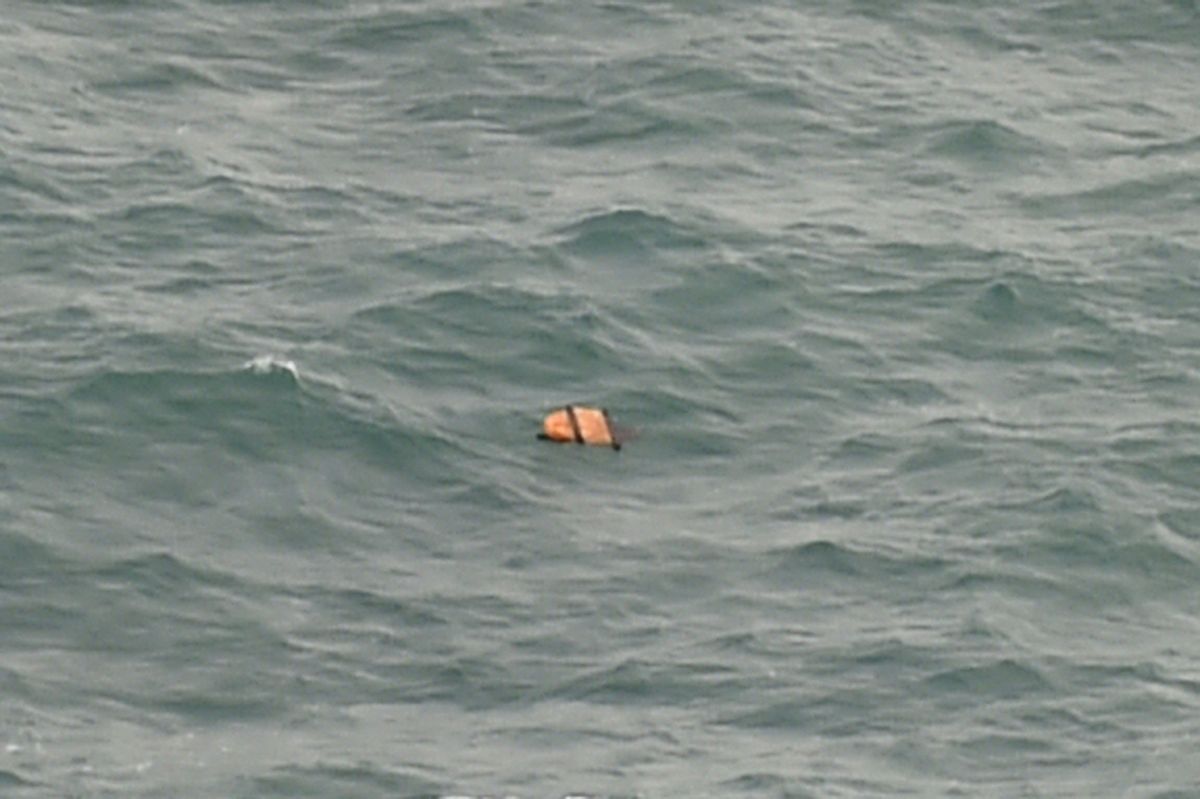 AirAsia flight QZ8501 which was destined for Singapore lost contact with air traffic control at approximately 6:17am local time (10:17am AEDST) on Sunday
Search efforts have resumed on Monday morning, with reports of 162 people missing including 156 from Indonesia, three from South Korea, and one each from Singapore, France and Malaysia
It's widely reported that the flight had requested an unusual route before losing contact, to counteract bad weather conditions
Contact with the plane was lost approximately an hour after departing Surabaya, somewhere over the Java Sea between Belitung island and Pontianak, on Indonesia's part of Kalimantan island.
In horrific news, an AirAsia flight that left the Indonesian city of Surabaya bound for Singapore has lost contact with air traffic control on Sunday and is yet to resurface.
Indonesian Transport Ministry official Hadi Mustofa said the flight lost contact with the Jakarta air traffic control tower at approximately 6:17am local time (10:17am AEDST) on Sunday.
AirAsia Indonesia regrets to confirm that QZ8501 from Surabaya to Singapore has lost contact at 07:24hrs this morning http://t.co/WomRQuzcPO

— AirAsia (@AirAsia) December 28, 2014
It has also been reported by the Indonesian transport official that the plane had requested an unusual route before it lost contact.
"The plane requested to air traffic control to fly to the left side, which was approved," Djoko Murjatmodjo told a press conference.
"But their request to fly to 38,000 feet from 32,000 feet could not be approved at that time due to traffic, there was a flight above, and five minutes later the flight disappeared from radar."
"According to our climate radar, the weather was not good. There was enough cumulonimbus (cloud) there," said Murjatmodjo.
AirAsia released a more comprehensive statement at approximately 4:30pm AEDST Sunday with further updates.
"The aircraft was an Airbus A320-200 with the registration number PK-AXC. There were two pilots, four flight attendants and one engineer on board.
The captain in command had a total of 6,100 flying hours and the first officer a total of 2,275 flying hours.
There were 155 passengers on board, with 138 adults, 16 children and 1 infant. Also on board were 2 pilots and 5 cabin crew.
Full flight manifest for #QZ8501: 1 infant, 16 children, 138 adults, 23 no-shows. http://t.co/HsfiJ5Y7qh h/t @YahooSG pic.twitter.com/Pj7NGFJfEM

— Laura Keeney (@LauraKeeney) December 28, 2014
Nationalities of passengers and crew onboard are as below: 1 Singapore, 1 Malaysia, 1 France, 3 South Korean, 156 Indonesia
At this time, search and rescue operations are being conducted under the guidance of The Indonesia of Civil Aviation Authority (CAA). AirAsia Indonesia is cooperating fully and assisting the investigation in every possible way.
The aircraft was on the submitted flight plan route and was requesting deviation due to enroute weather before communication with the aircraft was lost while it was still under the control of the Indonesian Air Traffic Control (ATC).
The aircraft had undergone its last scheduled maintenance on 16 November 2014."
The registration of the missing aircraft is #PK-AXC. Last flights can be found on http://t.co/OlReKVDAgE #QZ8501 pic.twitter.com/ZoorjBc9Qo

— Flightradar24 (@flightradar24) December 28, 2014
So far, no further information has been recovered in regards to the status of the aircraft and its passengers and AirAsia is fully cooperating with an investigation into its whereabouts.
An emergency contact line has been set up for friends and family of those who may be onboard the plane. The number is: +622129850801. Further an Australia specific number has been set up by DFAT on 1300 555 135 for any concerns.
Reports from the Indonesian media suggest that no Australians were onboard flight #QZ8501.
Indonesia's air transportation director-general Djoko Murjatmodjo has also allegedly told AFP media that their search efforts will centre around the halfway point of the plane's planned flight path.
"We are coordinating with rescue team and looking for its position. We believe it is somewhere between Tanjung Pandan, a town on Belitung Island, and Kalimantan (on the western side of the island of Borneo)," he said.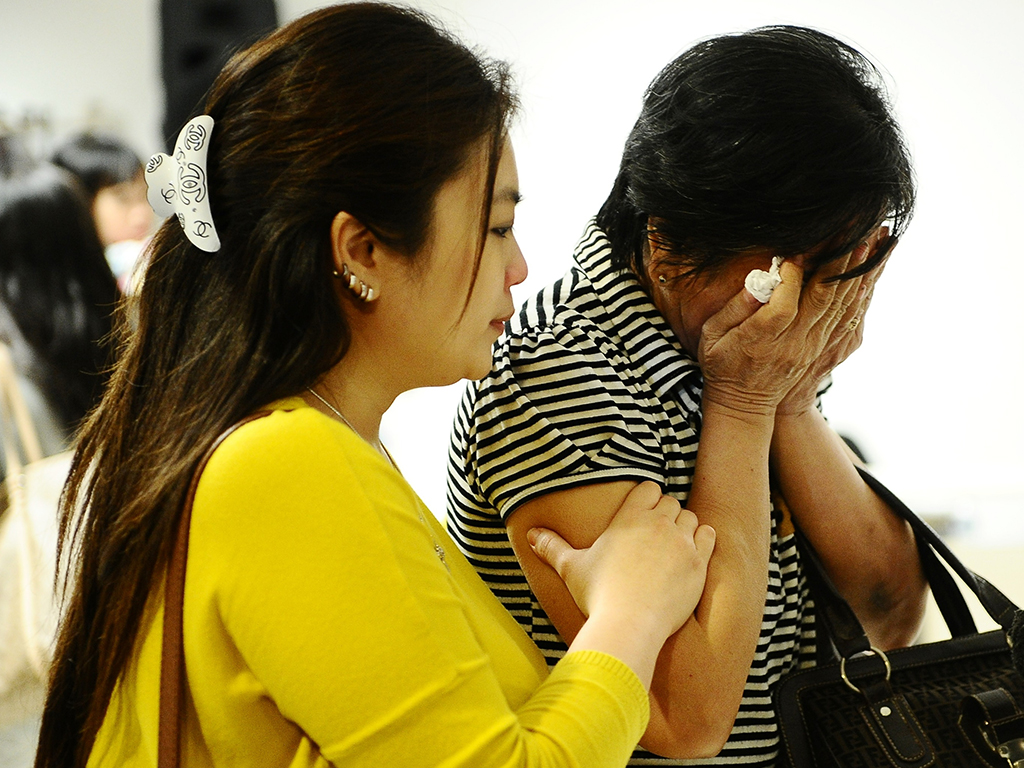 In an updated statement from AirAsia Indonesia CEO Sunu Widyatmoko said, "We are deeply shocked and saddened by this incident. We are cooperating with the relevant authorities to the fullest extent to determine the cause of this incident. In the meantime, our main priority is keeping the families of our passengers and colleagues informed on the latest developments."
"We will do everything possible to support them as the investigation continues and have already mobilized a support team to help take care of their immediate needs, including accommodation and travel arrangements. A briefing center has also been set up in Surabaya for the families."
AirAsia's international boss has also voiced his opinion through twitter, showing his commitment to the search and rescue efforts.
WITH AAP
I am touched by the massive show of support especially from my fellow airlines. This is my worse nightmare. But there is no stopping.

— Tony Fernandes (@tonyfernandes) December 28, 2014
To all my staff Airasia all stars be strong, continue to be the best. Pray hard. Continue to do your best for all our guests. See u all soon

— Tony Fernandes (@tonyfernandes) December 28, 2014
I as your group ceo will be there through these hard times. We will go through this terrible ordeal together … http://t.co/6iO2zKcFzN

— Tony Fernandes (@tonyfernandes) December 28, 2014
Our priority is looking after all the next of Kin for my staff and passangers. We will do whatever we can. … http://t.co/6BFsUR7zDS

— Tony Fernandes (@tonyfernandes) December 28, 2014
More to come.