Mauricio Galdi is the latest Brazilian man to capitalise from the Human Ken Doll moniker, only a month after the second Ken died from cancer.
Last month, Celso Santebañes dies of pneumonia caused by his leukaemia after a five-month battle with the disease.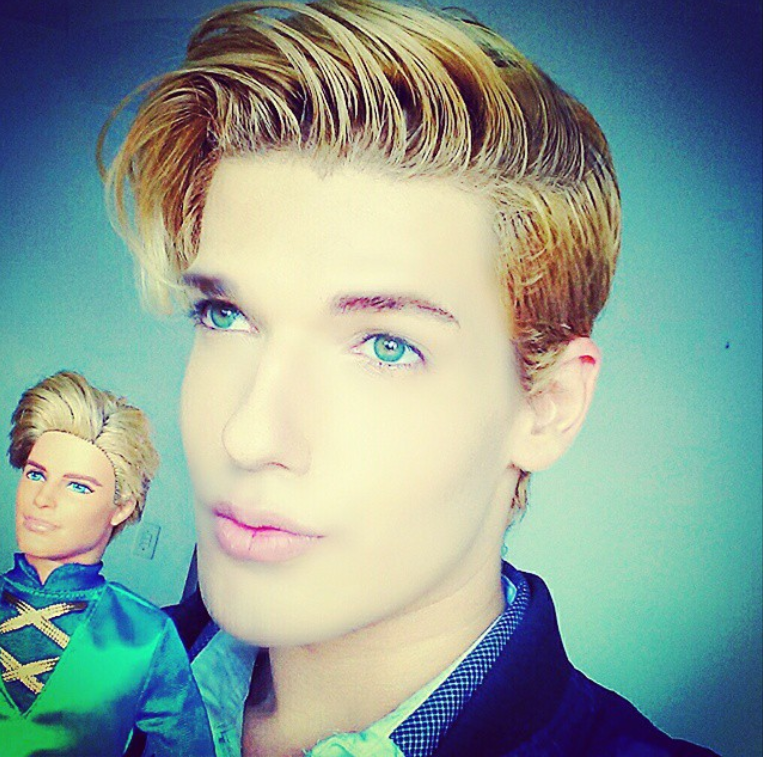 The 20-year-old was famous in his native Brazil, known as Ken 2, and he joined a growing number of adult men who dreamed of looking like a Ken Doll.
The newest Human Ken Doll, 27-year-old Galdi began having surgeries when he was 17, when he realised after taking acting classes that he wasn't "beautiful".
Although, according to the Daily Mail he didn't seek to be the next Human Ken, but he is happy to embrace the name, even posing next to a Ken Doll on his Instagram, which boasts more than 21k followers.
"I never sought to be the Brazilian human Ken," he said. "It was something that came to me, television sought to give me the title."
The two had a public feud when Santebanes accused Galdi of trying to elbow his way into the Human Ken Doll market.
Galdi declared that he was the 'real' Human Ken Doll, then Santebanes retaliated calling him an opportunist and compared him to Michael Jackson, insinuating that Galdi's plastic surgery looked unnatural.
They were "no longer enemies" at the time of 21-year-old Santebanes death, Galidi wrote on Facebook.
"The sorrow that's in my heart right now is inexplicable," Galdi wrote online after his passing.