1) ANJELICA HOUSTON WAS INSPIRED BY A MOVIE ABOUT TWO RELATIVES OF JACQUELINE KENNEDY
While Cher was considered for the role of Morticia at one point, Anjelica Houston was perfectly cast in the role. To help get inspired for the role she watched the 1975 documentary 'Grey Gardens' which followed the life of the aunt and cousin of Jacqueline Kennedy who both lived in a rundown mansion full of garbage and animal waste.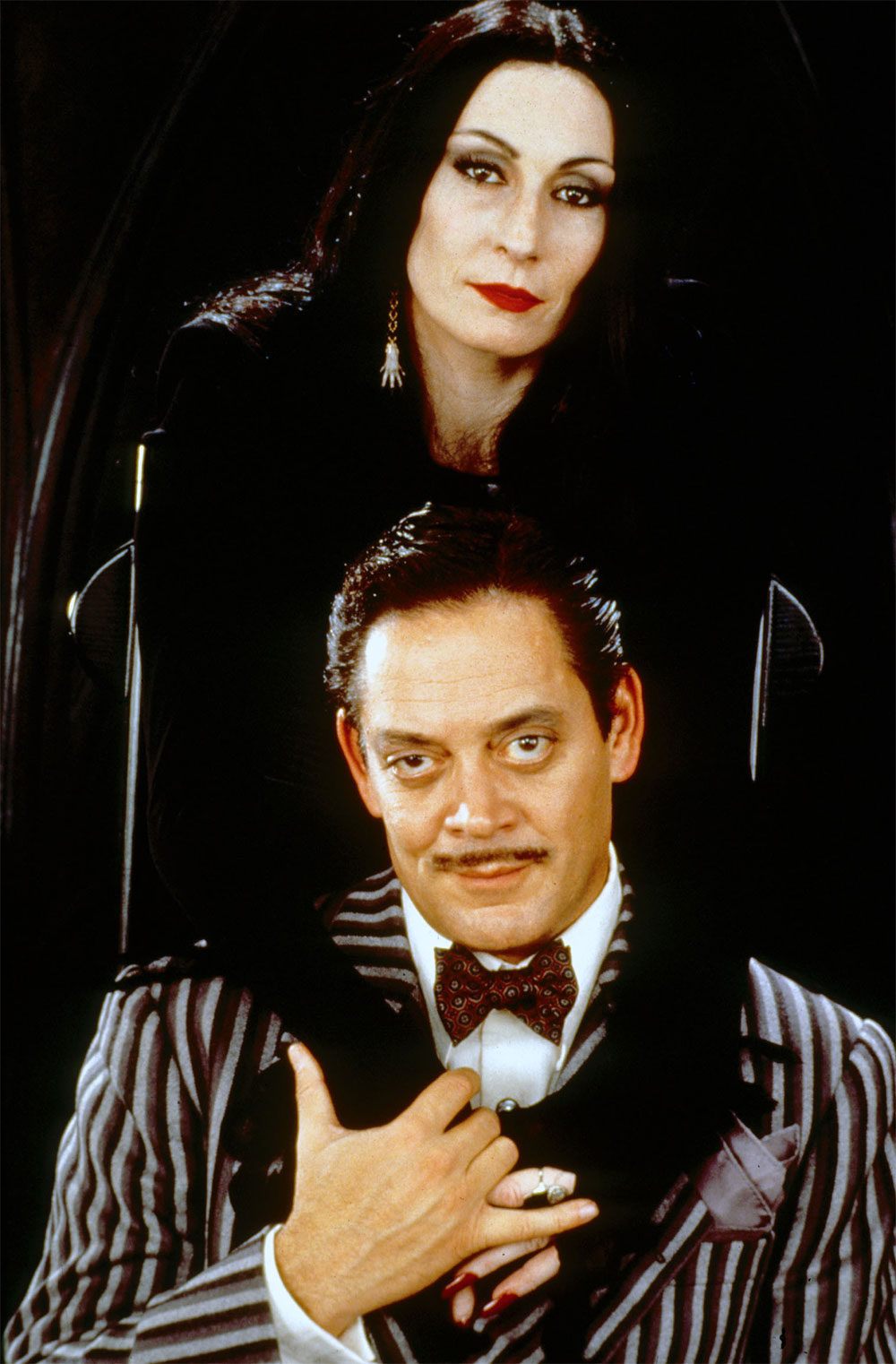 2) THE ADDAMS FAMILY PINBALL IS THE BIGGEST SELLING MACHINE OF ALL TIME
We remember pouring a lot of 20 cent pieces into these at the pub when it was released in 1991!
3) THE 'ADDAMS GROOVE' BY MC HAMMER WAS HIS FINAL CHART HIT
The music video played before the film screened in theaters. The song would end up being MC Hammer's last visit to the top 10 of the Billboard singles charts. It also won the 1991 Golden Raspberry for Worst Original Song.
4) ANTHONY HOPKINS KNOCKED BACK THE ROLE OF FESTER
Hopkins decided to play Hannibal Lecter in Silence of the Lambs instead. It was a wise move as he ended up winning the Best Actor Oscar for his performance.
5) TEST AUDIENCES DIDN'T LIKE THE MAMUSHKA
Initially the musical number was much longer, but most of the scene was cut because a test audience mostly composed of 16 to 32-year-old white males didn't like it.
6) TIM BURTON WAS GOING TO DIRECT IT FIRST
Burton had worked with the films screenwriters on previous projects, but ended up not taking the job even though it seems like a perfect match. 20 years later, Burton was said to be developing an animated Addams Family movie, but it was later announced last year that he was off the project.
7) THE FILM WAS BARRY SONNENFELD'S DIRECTORIAL DEBUT.
Sonnenfeld had worked as a cinematographer on Big, Raising Arizona, Misery, When Harry Met Sally, and Miller's Crossing. After his agent bet him that he would lick a carpet if he couldn't find him a directing job within a year, he landed Sonnenfeld the directing gig. (And avoided having to lick any carpet!)
8) THERE WERE A NUMBER OF BEHIND THE SCENES DRAMAS
Three weeks into directing, Sonnenfeld felt a "tremendous pressure" in his chest, "as if someone was blowing up a balloon inside me," then passed out. Fortunately he was OK.
The film's cinematographer then quit to work on another movie shortly after Sonnenfeld's fainting incident. His replacement, stopped production for several days when he needed to be hospitalized for a sinus infection, and never returned.
Finally, Raul Julia, who played Gomez had a blood vessel burst in the eye. These incidents led Sonnenfeld to say that he felt like there was a "pervasive black cloud" hanging over the movie.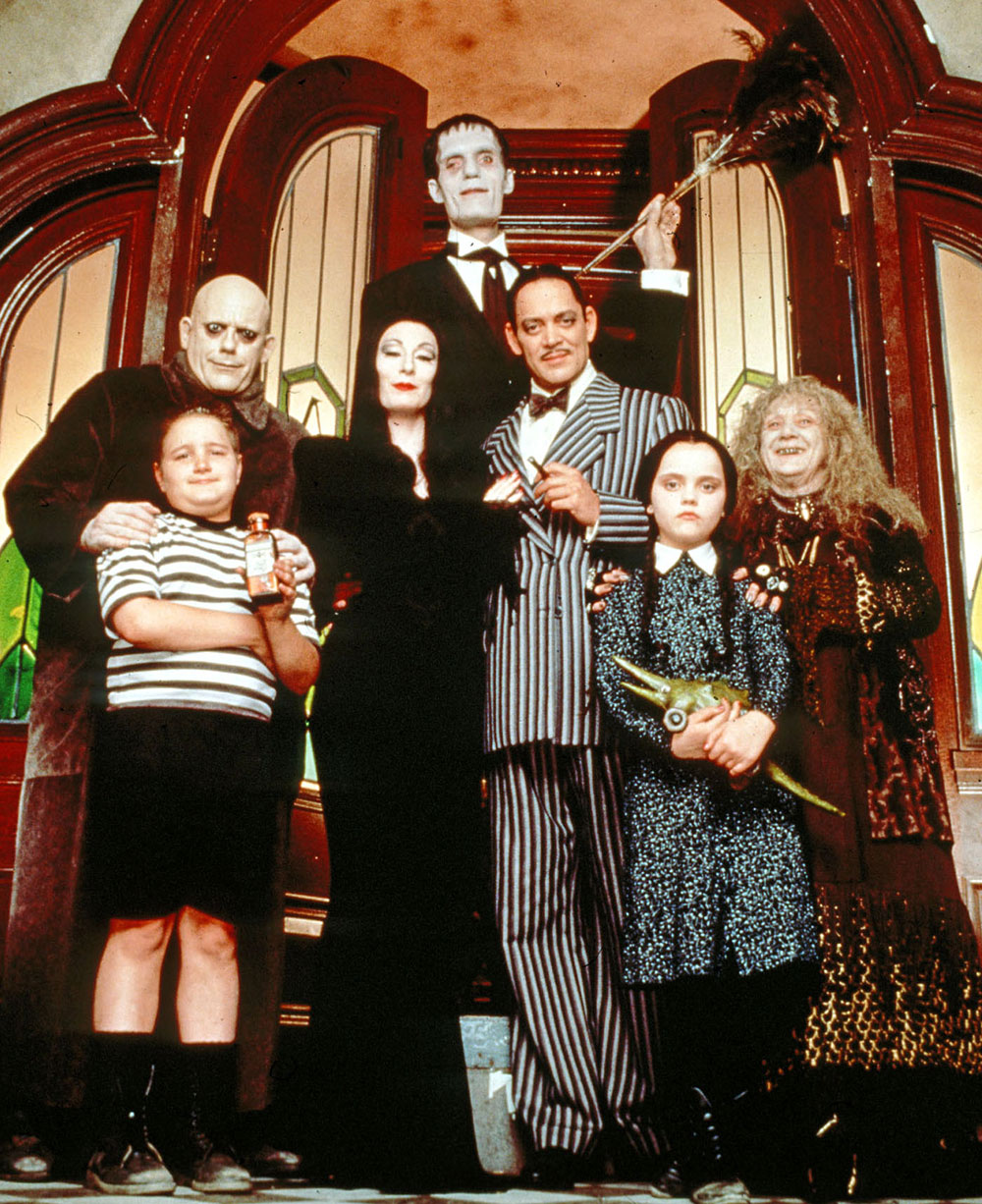 9) ANJELICIA HUSTON'S TRANSFORMATION INTO MORTICIA WAS INTENSE
Sonnenfeld said "Morticia has a shape only a cartoonist can draw, so we lashed Anjelica into a metal corset that created this hips-and-waist thing I've never seen any woman have in reality."
Huston had to go into make up to get gauze eye lifts, neck tucks, and fake nails daily.
"Come afternoon, I could be prone to a really good headache from my various bondages," she said "And because I couldn't lie down (in the corset) or rest, it was fairly exhausting."
10) 10-YEAR-OLD CHRISTINA RICCI HELPED OUTLINE THE MOVIE'S PLOT
The film's story revolves around a character called Gordon who is suffering from memory loss and looks just like Uncle Fester.
There was ambiguity about if he was actually Fester. The actors nominated Wednesday Addams herself, Christina Ricci, to tell Sonnenfeld that Fester should not be an imposter.
Sonnenfeld says the only actor not bothered was Christopher Lloyd, the man playing Fester!
Mentalfloss
Missed The Christian O'Connell Show? Catch up by clicking play below and join us from 6AM every weekday!